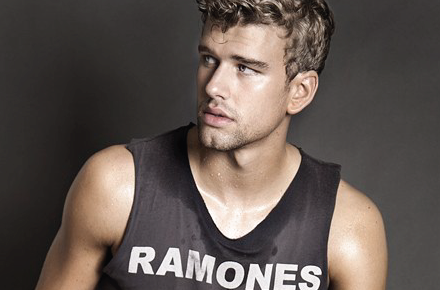 I've seen this model everywhere, literally, on every site and felt he needed to make his "crush" debut. This blond stud is Corertin Carusson. Last year he was photographed by Brice Harderlin for the online store Ataraski. His blond hair, lean body, eye-popping abs and gratuitous display of skin simply makes him all kinds of sexy. This shoot was styled by Morgan Lomenec'h and Simon Nemeth.
A little info on him: Corertin is from Paris, France; he's done some work for Abercrombie & Fitch, has appeared in Freeman T. Porter's lookbook, ads for Pyrenex, Amazon.com and FixDesign. For even more pics of Corertin, check out The Man Crush Blog throughout the day or check out the blog's Twitter (@man_crush) where a few more pics will be posted.
Follow The Man Crush Blog on Twitter | Facebook | Tumblr
Click on thumbnails to view larger images.