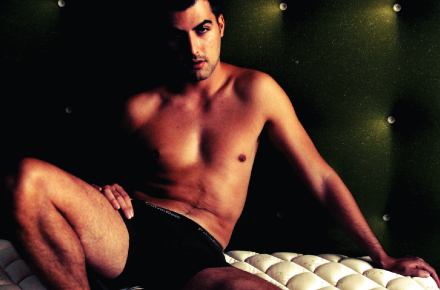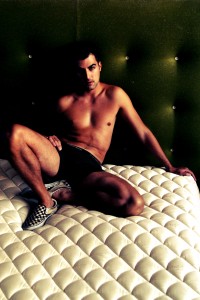 Back in December of 2011 I featured out singer Matthew Duffy on this blog (you can view the original post here). He's best known for his track "Until the End" that was featured in the television show Dante's Cove. It was also the most downloaded track on Here!TV at one time. In addition to "Until the End" he's made other tracks and memorable videos including "Little Bird" and "Homosapien." As he prepares his new EP, SPUNK PUMPERS UNITE!, for release, I thought it'd be a fine opportunity to hook-up with Matthew and get to know all his intimate details from the music he plays to seduce and set the mood down how he's making his mark on the music industry as an out, proud, gay artist. Photographs throughout this interview are by Martin Meyers.
Ice Breakers:
Man Crush: What song inspired you to become a music artist?
Matthew Duffy: It would have to be "Don't Go" by Yaz or "West End Girls" by Pet Shop Boys. I remember hearing those songs and feeling their lyrical punch and just dancing my ass off.
Man Crush: What's a talent you have besides music that many don't know about?
Matthew Duffy: I love, ummm, water sports.  
Man Crush: If you weren't in the music business, what line of work do you think you'd be pursuing?
Matthew Duffy: I would have been a circus performer, preferably the crazy guy on the motorcycle in the sphere.
Man Crush: You're trying to "set the mood." What are your top three songs that'd you'd put on that playlist?
Matthew Duffy: 1. "Me & U" by Cassie 2. "I Want Your (Hands on Me)" by Sinead O'connor 3. "Closer" by Nine Inch Nails.
Man Crush: You're able to collaborate with anyone in the music industry, living or dead. Who'd you work with?
Matthew Duffy: Right now: Calvin Harris. All time: Depeche Mode.
Man Crush: It seems like the music industry is more open to females than males. You'll often hear gay men cheering and "stanning" for their female dance floor divas. What have you experienced as a male artist trying to break into what many would view as a female-dominated field?
Matthew Duffy: Great question. It can at times be really challenging making your mark as an out male musician. I think female divas represent a sense of escapism and fun for a lot of people and let's be honest–it is amazing to hear the ladies take us to that place. For my music, I want my fans to find parts of themselves in the songs, and I hope that discovery sets them free.
Man Crush: Can you describe your process of creating new music? Is each song a new adventure and procedure or do you have one overall goal or mission that drives your music?
Matthew Duffy: My music always starts with the story and the lyrics on the written page. Each song is a chance to explore a certain character or theme and it starts with the lyric. I then build the melody very stripped down on piano or digital guitar and then the music tracks. 
Man Crush: Which do you feel is more important to a music artist: ambition and talent or the ability to change and re-invent ones self constantly?
Matthew Duffy: Brunette ambition and talent. The commercial side demands re-invention as everything happens instantaneously in 2012, so that becomes part of the job and the fun.
Man Crush: How do you define success for yourself as an artist?
Matthew Duffy: Doing shows in NYC, London, Paris, Tokyo and looking out into the crowd to see everyone singing the words and dancing. That's success.
Man Crush: Tell us about your latest single, "Man Out of U." It's always fun hearing the backstory of any track. What's the story behind this one? Any underlying themes or messages you want people to get out of the song?
Matthew Duffy: "Man Out of U" was inspired by the idea of someone saying, "I'll Make a Man Out of U". What does it mean? to be a man, a manly man, a flamboyant man, a submissive man, a dominant man. And in the song it is liberating to be all of those things.
Man Crush: Looking at all the preview clips of the video for "Man Out of U" and looking back on your past videos like "Little Bird," you never keep the same look or style in a video. What do you enjoy more: creating new music or creating a new look and feel through a video?
Matthew Duffy: Without the music there would be nothing for me. The music is the foundation for exploring these new parts of myself visually. But the visual comes to me as I write the music and I love the creation of the visual artistry so often times it is both.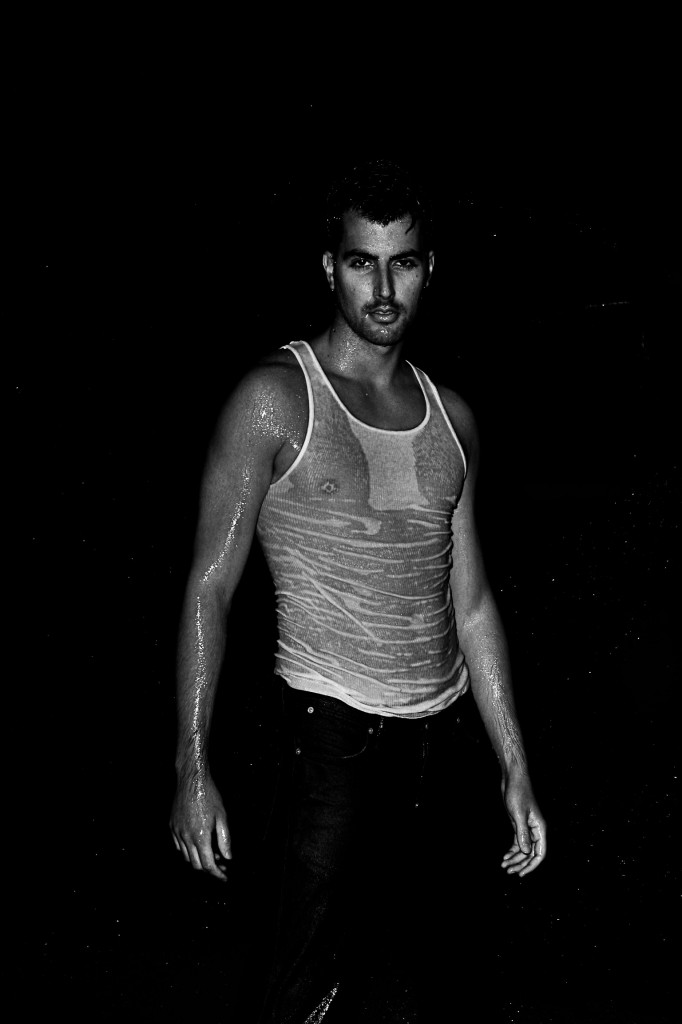 Man Crush: Let's talk a little about you personally. You're an out gay male. What role has your sexuality played in your career. In what ways has it actually helped you as opposed to hurt you?
Matthew Duffy: Ultimately, it has helped me as my artistic self is aligned in truth with my own life. But it has definitely been hard at times being pigeonholed as "out artist matthew duffy" but I stay focused on my fans and hopefully demonstrate openness and possibility as things continue to change.
Man Crush: Are you like Adele in  that your relationships or experiences with men provide content and inspiration for the music and videos your create?
Matthew Duffy: Absolutely! A lot of the songs are autobiographical in some way. All though they are more of a combination of experiences rather than about one single person. Usually. [smiles]
Man Crush: What's your take on popular music today?
Matthew Duffy: I think it is a curious and exciting time. I wish fans would live more with the idea of a record as a whole rather than just one song at a time. I do miss rocking my walkman and taking a journey with an album from start to finish. But it is amazing how accessible I can get with my music globally through technology.
Man Crush: Who do you think is doing things right, who's getting it all wrong? I wanna hear you get a little Simon Cowell and real with us. 
Matthew Duffy: I think Robyn is muy caliente, very talented on getting incredible songs out. I like that dance music is more top 40 in the US thanks to gaga's breakthrough into the mainstream. That is so great.  Who's wrong? Bieber, Gomez. That whole crew. Yuck.
Man Crush: What's one aspect of your life that you'd choose not to let come through in your music?
Matthew Duffy: Nothing. music is the answer for me so I let my music take me wherever I want to go. 
Man Crush: Let's have a little Beyonce "I Was Here" moment. What musical legacy do you want to be remembered for? How will Matthew Duffy be remembered?
Matthew Duffy: I hope people find themselves in my music and that my music gives people celebration, liberation, and dancesation… I hope Matthew Duffy is remembered for making awesome tuneage.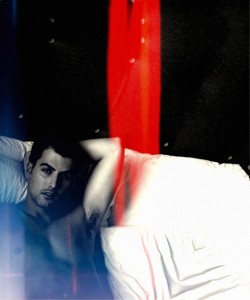 Man Crush: Pitch your upcoming EP, SPUNK PUMPERS UNITE! to non-fans. Why should they be on the look out for your new music?
Matthew Duffy: My new music SPUNK PUMPERS UNITE! is the most fun making music I have ever had. The songs are about rebellion and taking back control, getting what you want in your own life and for us all. No more waiting for someone to give you anything. Let's rise up and make it happen. 
Man Crush: What message would you like to live with critics? What message would you leave with your fans?
Matthew Duffy: Thanks for growing with me and pushing me further than I thought I could go. I cannot wait to share SPUNK PUMPERS UNITE! with you.
Man Crush: The most important question: who do you currently have a man crush on?
Matthew Duffy: That's easy. Ronnie Kroell. He stars in my new music video and is so damn fine, inside & out.
For updates and the latest news from Matthew Duffy, "like" his fan page on Facebook.
Follow The Man Crush Blog on Twitter | Facebook | Tumblr