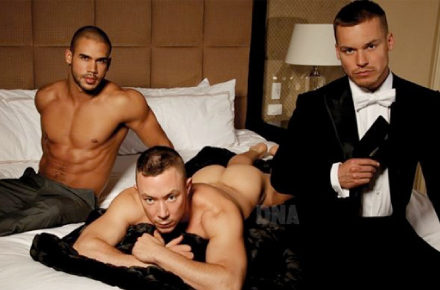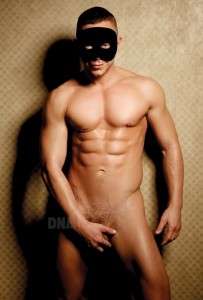 A couple weeks ago I shared with you all a preview photo of a photo shoot featuring Kylie Minogue's tour dancers taken by Fernando Barraza for DNA magazine. Well, those photos have made their debut and in case you're not a subscriber to DNA, I've actually been granted permission by the photographer to share these tantalizing photos with you all!
A few details about the "Aphrodite's Men" shoot: Photography by Fernando Barraza;  Retouching by Chuch; Styling by Fernando Barraza; Styling assistant Stacey Issac; Grooming by Karen Hopwood @ Head over Heels using MAC and Kevin Murphy; Grooming assistant Katie Angus; Videography by Pauly Maybury for www.backstagefix.com;  Music by Scissor Sisters vs Krystal Pepsy – Shady Love;  Shoot took place at the Shanrgi-La Hotel, Sydney, Australia. Dancers/models: Shannon, Michael, Zac, Jason, Tre, Jose, Khasan, Willy, Jeremy and Jamie.
You can follow DNA magazine on Twitter @DNAmagazine and on Facebook, or check out its website at dnamagazine.com.au. See more of photographer Fernando Barraza's work by visiting his website www.fernandobarraza.com.
Follow The Man Crush Blog on Twitter | Facebook | Tumblr
Click on thumbnails to view larger images.