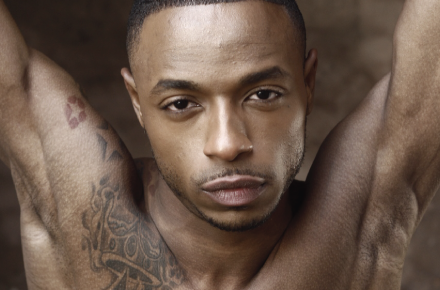 Photographer Seth London has a knack for finding strikingly good looking men of color. Today's spread of photos features Meko, a cute model from Tobago. Here's a mini interview session and conversation between the photographer and model on this shoot.
Seth London: What kind of modeling are you into?
Meko: Print, editorial and runway.
Seth London: What traits do you posses and how you describe your personality?
Meko: I'm charming and easy to work with.
Seth London: What makes you a good model?
Meko: My willingness to get the job done, no matter the situation.
Seth London: Where are you from?
Meko: Tobago
Seth London: What got you into modeling
Meko: Compliments from others
Seth London: During a shoot how do you adjust to the settings
Meko: Taking Deep breathes and focusing on the myself and the camera
Seth London: What are your goals as a model.
Meko: To wake a well-known name for myself.
Seth London: How open are you toward clients' requirements and wishes?
Meko: I'm very open until it conflicts with respecting myself.
Seth London: What are your likes and dislikes about fashion?
Meko: I love that fashion is a sense of self expression. No dislikes.
Seth London: What was your likes and dislikes, if any, about the shoot and final images you received?
Meko: IT WAS FREEZING OUTSIDE!!! [laughs]
Check out the results of that shoot below. See more photos and work by Seth London at his website www.londonwashere.blogspot.com or follow him on Twitter @sethlondonnyc.
Follow The Man Crush Blog on Twitter | Facebook | Tumblr
Click on thumbnails to view larger images.