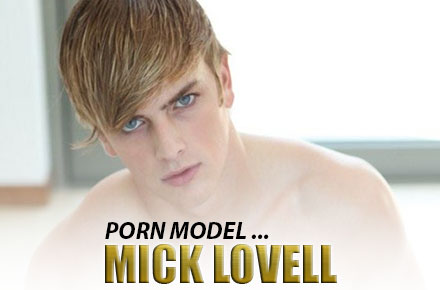 A few weeks ago I featured Brady Jensen who is Bel Ami's key to expanding more into the U.S. market. Well, there's another Bel Ami guy that's creating lots of buzz–Mick Lovell. Now, he's kinda a bit too on the twink side for me–I like hair, scruff and a bit of a build but ya know, Mick Lovell isn't really all that bad. He has a fit body, is actually muscular and a certain appendage on him is long and well, ahem, hmmm … it's just nice to look at, putting it in somewhat sanitized terms. Some of the images in today's gallery are NSFW and intended for those 18 years or older. For more hot content like this visit belamionline.com and follow on Twitter @belamionline.
Follow The Man Crush Blog on Twitter | Facebook | Tumblr | Pinterest | Newsletter
Click on thumbnails to view larger images.