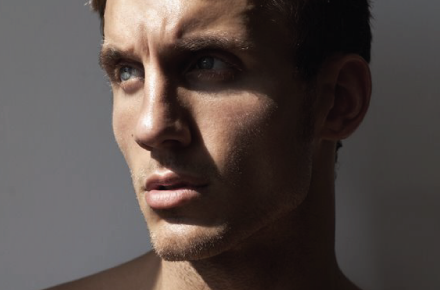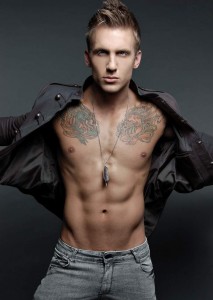 If there's one guy I've been crushin' on for a couple years now it's today's featured crush, Jamie Dominic. I first became aware of Jamie when I saw a swimmer-themed photoshoot he did with photographer Michael Stokes. In these photos Jamie is in nothing but a speedo. He has an amazing, let me re-emphasize that, AMAZING body; great build, defined muscles, a hot v-shaped torso and he looks quite, hm, nice fully unclothed.
Jamie was born in 1986. He's from New Hampshire but has lived and worked in Boston and New York. He's been photographed by many of the great photographers including Rick Day, Steven Gomillion, Dennis Leupold, Tony Duran, Alek & Steph, CS Photography (to name a few). When he isn't making us all drool and pop our corks over his hot photos he's working on music. He's represented by Click Model Management and Silver Model Management.
There are a few pics a bit too hot and NSFW of Jamie that you can view by visiting The Man Crush Tumblr today.
Follow The Man Crush Blog on Twitter | Facebook | Tumblr
Click on thumbnails to view larger images.
[nggallery id=206]