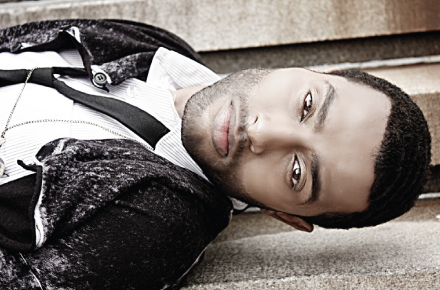 I know what you're saying. A featured crush on a weekend? How could this be? Well, sometimes I come across a guy so amazingly gorgeous and hot that I can't wait till a proper week to share him with you all. That's the case with today's featured crush, model Bruck Tekle. Checking out his ModelMayhem profile I learned a bit about this stud. Bruck is originally from Germany and moved to the U.S. about three years ago. On his ModelMayhem profile he writes, "I would like to think of my self as very humorous, determined, hard working but humble at the same time." Whatever the case, I think Bruck is hawt as you know what (I shall abstain from cursing on a Sunday. It's enough that I tweet you peeps from the church pew every week). The scruff, the muscle, everything down to the name BRUCK has my body doing it's own little praise dance this morning.
You can follow Bruck on Twitter @BruckTekle. The photos below are by photographer Seth London.
Follow The Man Crush Blog on Twitter | Facebook | Tumblr
Click on thumbnails to view larger images.