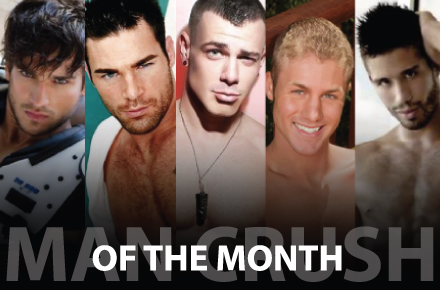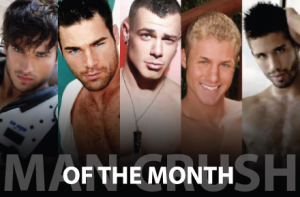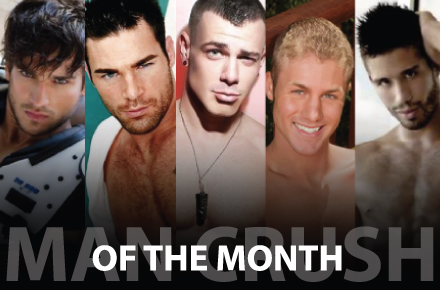 The 2011 Man Crush of the Year competition was so well received and exciting that I've decided to make it a monthly feature on the blog. Sure, 2012 has just begun but that gives us just enough time to properly choose who should be in the running for the 2012 Man Crush of the Year competition come December. So, we kick off the year with the Man Crush of the Month! Yes, these five hunky studs were the most viewed featured crushes of December 2011. You have four devilishly good looking porn actors/models–Charles Dera, Jesse "Kyle" Santana, Andrew Jakk and Trey Turner and one very hot Polish model by the name of Radek Kruczek. Each of these men raked in well over a thousand, if not couple thousand, views on their posts. So, who was your favorite of this bunch?
Radek Kruczek [December 26, 2011] He was featured in the December/January 2011.12 issue of 'Factice no. 9' magazine and the photos by photographer Bartłomiej Chabałowski featured the scruffy Polish stud all decked in football gear. In just a few days he managed to set the blog ablaze and have us all hoping and wishing we could be involved in a huddle with him. [View his original featured post here]
Charles Dera [December 7, 2011] He's the 2005 Man of the Year according to Playgirl which we all know is a pretty queer publication, so is he Man Crush of the Month worthy? Charles Dera is straight but that doesn't make him any less crush worthy. Scruffy, ex-Marine and former Chippendale dancer–is he  your top December crush? [View his original featured post here]
Jesse Santana [December 28, 2011] Jesse (sometimes known as Kyle) Santana is muscular and pierced but the question is can he pierce  the competition to become your crush of the month? If the number of views he racked up in just a few days suggests anything it's that Jesse has a legion of devoted admirers and crushes. [View his original featured post here]
Andrew Jakk [December 21, 2011] Andrew made the move from modeling to "adult" films and has a growing fan base, proving the move and chances taken in 2011 were well worth it. Can he edge out the competition to be the year's first Man Crush of the Month? [View his original featured post here]
Trey Turner [December 14, 2011] The epitome of the old saying, "Tall, dark and handsome." Trey has us all swooning over him and his chiseled body, muscles and abs. [View his original featured post here]

[poll id="5″]
Voting begins January 2, 2012 and ends January 31, 2012 at 11:59 p.m.
Follow The Man Crush Blog on Twitter | Facebook | Tumblr