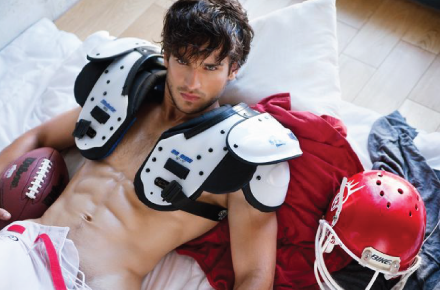 As I was perusing another great website ProjectQAtlanta I stumbled upon this hottie. Just a little about Radek: he's a Polish model from Rzeszów (near Warsaw), a personal trainer and married. He was recently featured in the December/January 2011.12 issue of 'Factice no. 9' magazine. He's sporty, scruffy, sweaty photos have definitely gotten all the blogs aflutter with excitement. I think we're all crushing hard on his tight body, the flash of his ass, the scruff … wooh, what a way to start the last week of 2011, wouldn't you say?
You can find Radek on Facebook. Photos are by photographer Bartłomiej Chabałowski.
Follow The Man Crush Blog on Twitter | Facebook | Tumblr
Click on thumbnails to view larger images.
[nggallery id=193]