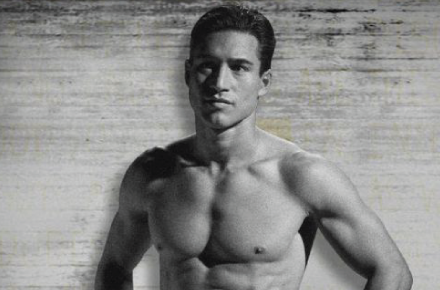 In case you've been in a hole or cave, Saved by the Bell alum, health nut and Extra tv host Mario Lopez has heard all of our prayers for him to do something truly sexy to follow up his little cheeky role on Nip/Tuck a few years back and has come up with his own line of underwear. Yes! Lopez's Rated M is described as being made for "For manful men and their very special guests." Well, while I'm only gonna imagine the special guests Mario's referring to, we get to have a meat… ahem, I mean, meet and greet with his "special guests" in these recently released publicity shots of his underwear line. See and purchase pieces of Rated M from the official website www.ratedm.com, check out the official Rated M Facebook page, and follow them on Twitter @RatedMOfficial.
Follow The Man Crush Blog on Twitter | Facebook | Tumblr
Click on thumbnails to view larger images.
[nggallery id=187]