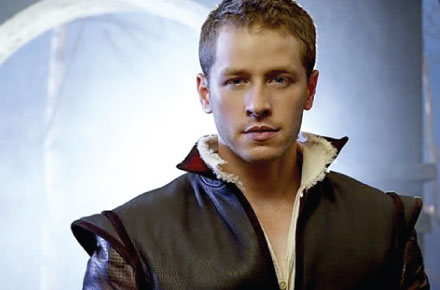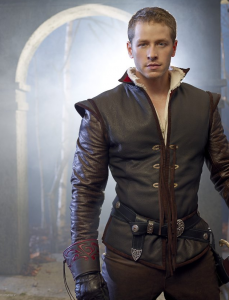 As I've stated many times before, one of my favorite new shows of 2011 has been ABC's Once Upon a Time. It's a little bit of everything that just comes together to make an addictive hour (including the commercials) of television. You have the sinister, diva-like Evil Queen/Mayor who is forever trying to thwart Emma's presence in the town and in her adopted son's life; there's the weekly dose of fairy tales that we've heard and seen dozens of times before getting a rather dark, adult twist; then there's the forbidden love romance between Snow White and Prince Charming.
At first, Josh Dallas's Prince Charming didn't really phase me but the one episode where they really delved into how Snow White and Prince Charming (his name is actually James) met really made him a tad bit … well, hot. I dunno, maybe it's the form-fitting leather pants showing off his nice legs or perhaps it's just the whole strong princely presence. Either way, each appearance, Josh Dallas gets more attractive. My only complaint so far is that we haven't seen him shirtless yet. Like, really, what gives?
Follow The Man Crush Blog on Twitter | Facebook | Tumblr
Click on thumbnails to view larger images.
[nggallery id=171]