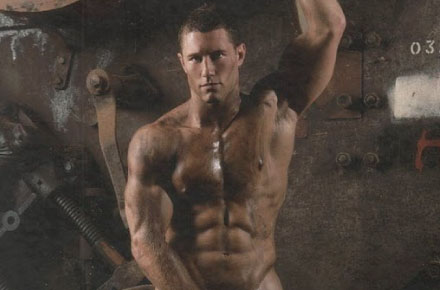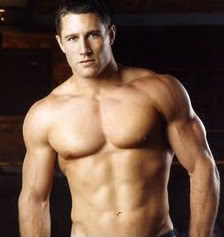 If there's one thing I learned from all my crushing this year it's that we all are insanely obsessed with rugby players. Not so much with how well or poorly they play, or how good or bad their reputations are–we simply love them and love objectifying them. So, today's pick is a rugby player but he admittedly has been out of the game for a while but … that doesn't change the fact that he's hot (or was hot) as hell when he was in the league.
So, who is he? It's Luke O'Donnell. As usual, it was a photo more so than watching him play that caught my attention. He participated in Naked for a Cause a few years ago where he stripped down to barely anything. Those pics had me wanting to bend over like Beckham (oh, wait, that's probably an entirely different film that I'm thinking about). He played for the North Queensland Cowboys and upon his departure from the league it turns out he earned the (not so) great distinction of being the most suspended player in National Rugby League history and had his share of drama and scandalous moments. Needless to say he's quite the bad boy and we all love ourselves a bad boy. Heck, Britney just devoted an entire song to them!
Follow The Man Crush Blog on Twitter | Facebook | Tumblr
Click on thumbnails to view larger images.
[nggallery id=143]