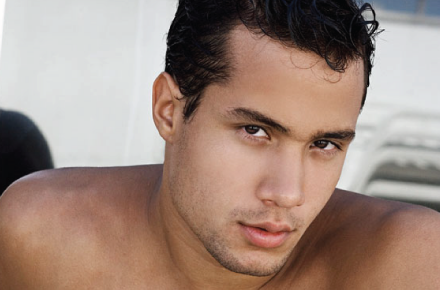 Photographer Rick Day always seems to find some of the hottest men in the world to photograph. Tiago Pettersen is new to the modeling scene and there's not many deets on him to share other than he's represented by 40 Graus Models and has a tight, fit little body worth checking out. My only complaint about him is that judging by a few of his photos, he smokes, which is a bit of a boner deflater but considering he's from Brazil, I know the whole smoking culture is different there …. Nonetheless, Tiago is one hot model and worth keeping an eye on.
Follow The Man Crush Blog on Twitter | Facebook | Tumblr
Click on thumbnails to view larger images.
[nggallery id=140]