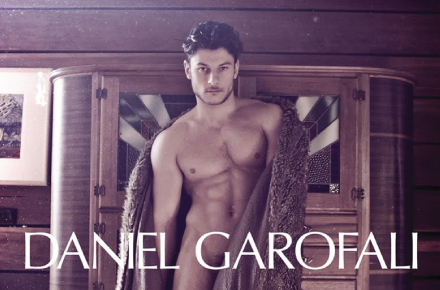 'Tis the season for new, hot calendars to stare at for the new year. There will be tons of calendars on the market for you to choose from and there's one in particular that I'm finding very crush-worthy for multiple reason. Model Daniel Garofali teamed up with photographer James Demitri to create one helluva calendar that'll keep you hot and bothered all year long. Daniel Garofali is one of my favorite male models of all time. His body is ripped right out of a fantasy, his good looks will excite you and inspire a few wet dreams or two. Hee's a few photos of what you can expect from Daniel's calendar. What also makes it worth buying is that half the profits of this calendar will be donated to the organization Kiva.org which offers loans to entrepreneurs around the world.
Go over to Daniel's website www.danielgarofali.com to purchase the calendar and be sure to follow him on twitter @danielgarofali.
Follow The Man Crush Blog on Twitter | Facebook | Tumblr
Click on thumbnails to view larger images.