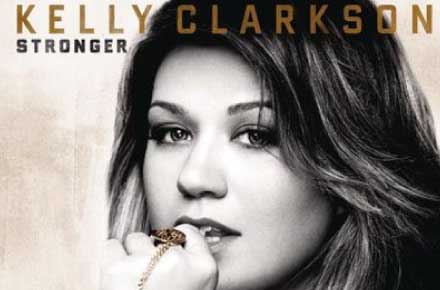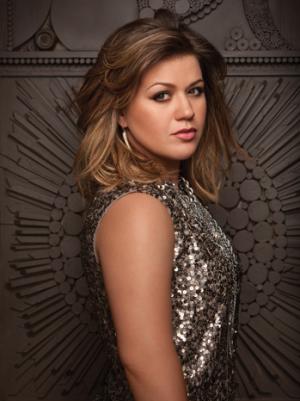 On October 24, 2011, Kelly Clarkson will release her latest album Stronger. Kelly, being the first American Idol winner, has had her ups and downs career wise. She had great success with her first album Thankful and blew up with Breakaway but stumbled with the release of My December which was darker and not at all pop-orientated as fans had been accustomed to. She's fought with her record label over the management of her career and struggled for more creative control over her songs while remaining successful. She found moderate success with her 2009 album All I Ever Wanted but still felt shy of her once supreme status. Obviously, there's a lot riding on her new CD. Here's an in-depth look at the new album.
Track-by-Track
"Mr. Know It All" starts out a bit mellow and isn't like most of Kelly's leading singles that are loud with a rock edge. This track was written in response to many of the critics, said Kelly. Responding to the rumors, the made up stories and critiques from everyone from the record label to the media, "Mr. Know It All" easily resonates with many in its defiance and determination to overcome all that trash talking and negativity that comes with any relationship. Musically it may feel simple but it's a catchy song that sets the tone for the rest of this special set of music featured on Stronger.  "Stronger" amps up the tempo and ditches any sign sadness for an empowered power-anthem. This is one of the album's strongest (no pun intended) tracks that showcases Clarkson's ability to really connect with a song on an emotional level. This is the track that'll have you banging your head and pumping your fist in response as you sing along at the top of your lungs.  "Dark Side" is the album's first ballad, but this isn't your standard slow-paced, weepy, crying your eyes out type of song. This is a beautifully written track about imperfections and flaws and has Kelly sounding a bit on the needy and vulnerable side. It kind of goes against the theme of independence that runs through the first two tracks but fits perfectly in the tapestry of relationships and wanting nothing more than to fit or be accepted in spite of what may make you undesirable. "Honestly" is where Kelly goes a bit emo and angsty. If this were part of a relationship, this is the stage where you've just had a fight and you're speaking (or in this case, singing) out your feelings. "If you're hating me—do it honestly," Kelly laments in a voice that drips with hurt and fear.
"You Love Me" attempts to reset the mood by going for a sound and vibe that's more '80s vibe, coming up with a sound that feels like something out of a Brat Pack movie. The vibe is a bit pop and upbeat. Feeding off the last two tracks this one is a complete about face. Kelly lyrically reveals, "You didn't let me down, you didn't tear me apart; you just opened my eyes while breaking my heart." While the song speaks of deception and being fooled into trusting and believing that someone cares, it still maintains a positive vibe as she accepts the demise of the relationship. "Einstein" continues with the post-breakup revival as Kelly rips apart her former relationship by doing the math, per se. "Dumb plus dumb equals you," she sings after listing the flaws that lead to the breakup and how she plans to move forward with life. This will definitely be one of Clarkson's classic "breakup" songs alongside her others "Miss Independence" and "Never Again." "Standing In Front Of You" is perhaps the album's first misstep; it's slow, it's loving, it's a bit boring overall. She spends the majority of the track convincing her wayward love to stay steady because all his fears and doubts will be cleared away by her presence in his life.
"I Forgive You" starts off a bit on the slow and mellow side but has a great rock-themed bridge. "I forgive you, I forgive me; now when do I start to feel again?" Kelly sings as she goes through all the reasons the now ceased relationship was bound to go south. It's a decent song but stacked up against other tracks it is one of the few that you could easily skip and not miss much at all. "Sentimental feelings never get me anywhere. My heart can't stand this beating," Kelly complains on the track "Hello." This is another one of the album's missteps; the track feels a bit uninspired with lyrics that lack the depth of some of the first few tracks.
"The War is Over" is where things take a turn for the better. This deep, lyrically stunning track features both Kelly's vulnerable and determined sides. Pulling a Pat Benetar, Kelly uses war as an allegory for love and speaks of how the relationship, like a war, is coming to an end. Proclaiming, "this is not a surrender …  but your words no longer defeat." After spending the album going back and forth on being in and out of a relationship, she's back to singing of being on her own and single and being Ok with that. This is easily one of the album's best tracks due to the lyrics, allegory and overall emotional depth.  "Let Me Down" re-introduces the sassy Kelly Clarkson. Here, she's over all the crap and negativity and isn't game for any sort of reconciliation. This is another pop/rock song that has Kelly letting loose some great vocals that few in the industry can match. "You Can't Win" is more about the lyrics than it is the music itself. Similar to how she addressed critics on "Mr. Know It All" she yet again addresses rumors and criticisms by pointing out that no matter what a person will do, they will never be in the right and will always face some sort of criticism for not being good enough or perfect enough.
"Breaking Your Own Heart" draws back on the pent up energy and anger and goes for the heart. This track is a mix being a ballad and a country song with a tinge of sadness and regret over the realization that the once great and fulfilling relationship is tarnished and souring. It's not as memorable a track as say, "The War Is Over" but hearing Kelly's emotional singing is worth at least a listening. "Don't You Wanna Stay" featuring Jason Aldean is worth the price of the deluxe edition. Kelly has mainly stayed in the pop/dance realm and dabbled in rock but has never really gone full-on country in a track before "Don't You Wanna Stay." She definitely gives American Idol alum Carrie Underwood a run for her money as she displays some of her best vocals by far on this duet. The track fits perfectly in Stronger's collection of relationship-themed tracks. It's all loving and good vibes on this ballad where Kelly slips into the role of loving partner pleading, "Don't you wanna stay here a little while? Don't you wanna hold each other tight? Don't you wanna fall asleep with me tonight?" For a woman who's made a career singing songs about broken hearts and damaged relationships she certainly knows how to sell herself as being totally open to and capable of loving someone whole heartedly on this track.
"Alone" is fast paced and is an interesting track. Here, the heroine is in a relationship and she's issuing a warning to her lover that if he's not careful, she could go astray. Like many in relationships, she's feeling a bit neglected and complains, "'Cause when I'm with you I'm alone-no matter what you say … you say you're gonna change but I know you won't." What's fun about this track is how empowered Kelly comes off. She's not whining, she's not desperate but she's setting things straight and warning that there are others out there who'll give her the time and day she deserves.  "Don't Be A Girl About It" is another track where Kelly plays the role of lecturing relationship expert. She wags her finger at the boy while taking on a bit of a masculine role in the relationship, pointing out that the way he's acting and treating her is more akin to how a female would act. Hearing Kelly be a bit condescending and take on the role of the male, after spending the album criticizing how men behave badly is amusing but a welcomed musical change. "The Sun Will Rise" closes out the album with Kelly being comforting and encouraging. The lyrics speak of all the negativity, flaws, pitfalls and bad she's experienced in relationships but rather than leaving it at that and tossing up her hands she instead surmises that everything will work out in the end and not to worry. It's the perfecting ending to the album when taking into consideration the opening track that made Kelly sound a bit defeated and wary. The only thing that felt off on this track was her voice. There were moments when it did not sound like her at all and felt a bit higher than she usually sounds (autotuning perhaps?). If you get the iTunes version of the album there's a bonus track titled "Why Don't You Try" that sounds like a leftover track from her first album. It's easy to see why it didn't make it onto the album as a regular track as it feels out of place but those looking for a bit of the classic Kelly Clarkson from the Thankful album, this will be a nice throwback for you.
Final Verdict
At first listen, I felt on the fence about this album. This really isn't as pop as most of her stuff and in some cases it feels a bit less overproduced. Thankfully, it's not as dark and moody as My December. I heard more of a rock and country influence here than in her previous music and I'd attribute it to her being mentored a bit more by Reba McEntire and being managed by the same person who oversees Reba. After a few weeks of playing this, I have to say that I feel this is probably Kelly's best album to date. I've rarely been able to listen to a Kelly Clarkson album from start to finish without being bored mid-way through or ditching half the tracks after the newness wears off. There's a lot more emotion invested in this music than in the toss-away pop songs she's sung in the past.
There are some albums that have songs sounding like they came out of a dozen different recording sessions and mindsets. That isn't the case with Stronger that feels cohesive and focused, all the songs tying into the overall theme of relationships. In interviews Clarkson has said that she's single and that this album wasn't  inspired by any current person or love gone wrong. Instead, this is just an album about relationships—professional, romantic and otherwise. That's what makes this music relatable and strong. It did feel a bit long and there are few tracks I'd cut, even with it being the deluxe edition, but still, this album feels like it is more of Kelly Clarkson at her best while some of the previous albums felt full of tracks Kelly perhaps didn't feel invested in as much.
Listen To These: "The War Is Over," "Dark Side," "Don't You Wanna Stay," "Einstein," "Alone"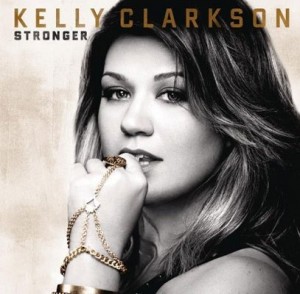 Stronger [Tracklist]
1. Mr. Know It All
2. Stronger
3. Dark Side
4. Honestly
5. You Love Me
6. Einstein
7. Standing In Front Of You
8. I Forgive You
9. Hello
10. The War Is Over
11. Let Me Down
12. You Can't Win
13. Breaking Your Own Heart
14. Don't You Wanna Stay (w/ Jason Aldean)
15. Alone
16. Don't Be A Girl About It
17. The Sun Will Rise
Follow The Man Crush Blog on Twitter | Facebook | Tumblr