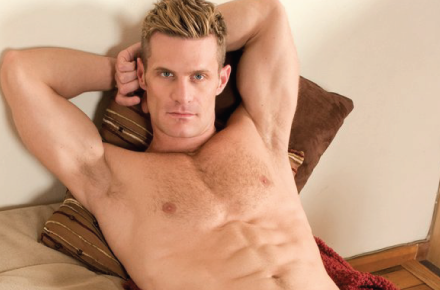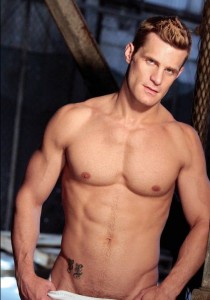 It's Wednesday and if you're a frequent visitor to this blog then you know what that means: I celebrate hump day with someone in the adult entertainment industry that I find crush worthy. So, not to get too Samantha Jones on you but the first instance I saw Landon naked, I had to stop and admire the photo like someone taking in the Sistine Chapel. I mean, there are parts of Landon's "architecture" that simply are divine. If you have not seen his "steeple" then trust me, it is a sight to behold.
For those saintly people who do not partake in viewing any adult materials (good for you, but who're you kidding?) Landon's appeared in films and clips from Falcon Str8men. He's usually seen topping but has done scenes bottoming as well. Though I'm teasing with the pics included below, there are a few NSFW, 18+ images of him being posted on The Man Crush Tumblr throughout the day for you to take a gander at.
You can follow Landon on Twitter @landonconrad and can find him on Facebook . He also has a Facebook fan page that you can "like" and find here.
Follow The Man Crush Blog on Twitter | Facebook | Tumblr
Click on thumbnails to view larger images.
[nggallery id=108]