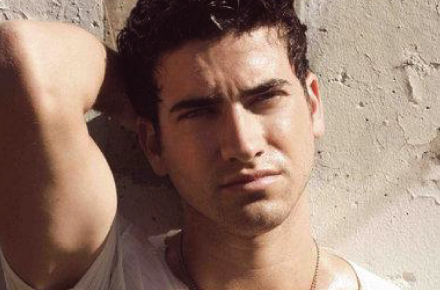 90210 producers – quit playing games with our hearts. First, you make Teddy (played by Trevor Donovan) gay: YES, thank you. Then you make him a bit of downer 'mo because he's either trying to be a man whore or is depressing because he can never find love. Then it's announced Trevor's role has been cut back for the upcoming season. Boo! Then it was announced a new character would be added to the fold who would be playing Teddy's new love interest. Oh really?
Ryan Rottman has had a few roles prior to 90210 including a role on Gigantic (I know, I've never heard of or seen it, either). He's also known for being actress Brittany Snow's former boyfriend and being bosom (or maybe butt) buddies with hottie Zac Efron. Despite our wishful thinking and praying, he's a hetero but is supportive of us gays. You can read more about him over at one of my favorite blogs Homorazzi and check out the pics below. Here's to hoping he and Trevor Donovan have many steamy, shirtless scenes together in the upcoming new season of 90210.
You can follow Ryan on Twitter @Ryan_Rottman.
Follow The Man Crush Blog on Twitter | Facebook | Tumblr
Click on thumbnails to view larger images.
[nggallery id=91]