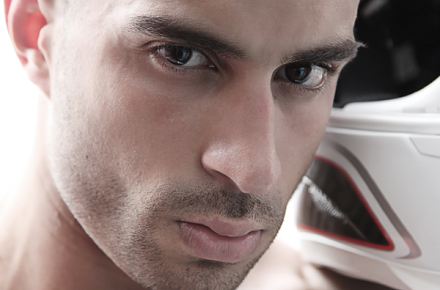 If you are reading this then you survived the bitch known as Hurricane Irene. Hurray! Let's celebrate with a super hunky crush, model Christopher Villa. He was featured in the April 2011 issue of Men's Fitness and is currently an Allmax Nutrition sponsored athlete.
Christopher was born in Washington Heights, NY and grew up in the Bronx. In his bio he writes that in school he thought he'd get into aviation, took some online college courses thinking he'd become a detective and later found a passion for health and fitness. He spent a lot of time working out and as you can tell from his photos, it definitely paid off. He was signed with and is represented by Silver Model Management and has since been featured in fitness and health magazines such as KRAVE and Men's Fitness.
You can read more about Christopher on his ModelMayhem profile, find him on Facebook here, or follow him on Twitter @chrismvilla. Check out these photos taken by Joe TickNow, Rick Day, David Arnot and others.
Follow The Man Crush Blog on Twitter | Facebook | Tumblr
Click on thumbnails to view larger images.
[nggallery id=94]