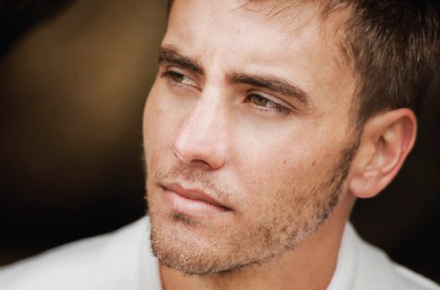 So, later this month I will have the pleasure of seeing Britney Spears lipsyncing live in concert when her Femme Fatale tour makes a stop in Raleigh, North Carolina. I'm psyched! Like any die-hard Brit-leader, I've been following Miss Spears' trek across the country for her tour and have taken note that thankfully she seems to be becoming not only more coherent and aware of her surroundings but more fit and and toned! Turns out she has a very hot trainer "working her out." Thanks to the fansite BreatheHeavy I was able to find out the name of her fitness savior: Derek DeGrazio.
Here are a few details on Britney's trainer: he's from Pennsville, New Jersey but now works in Los Angeles for Barry's Bootcamp. There are of course rumors running rampant that he's working Britney out more than just in the gym. All I can say is that based on her track record with men, if that is the case, major upgrade, gurl! Those abs! The fact that he actually has a job! He's young, fit, hot, you betta make him turn you inside out and give ou something to remember. Ok, I'll calm myself now to wrap this up.
Below is a little video of Derek shirtless giving us a short ab workout. You can see more photos and videos of him by visiting his website www.derekdegrazio.com and follow him on Twitter @derekdegrazio.
Follow The Man Crush Blog on Twitter | Facebook | Tumblr
Click on thumbnails to view larger images.
[nggallery id=74]