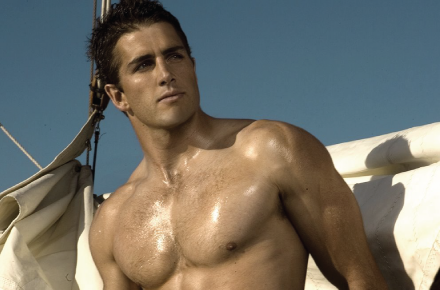 About two weeks ago I featured hot rugby player David "Wolfman" Williams and you folks loved him. So, this week's usual rugby/jock crush? Oh yes, John Williams–David's (also very hot) brother! Oh yes, people, why did no one tell me of John? It's nice to see that hotness, muscles and abs apparently runs in their family.
John currently plays the wing position for Coronulla-Sutherland Sharks in the National Rugby League . He's from Sydney, New South Whales, Australia, which makes him even more crush-worthy than usual. You know I love myself some Aussies, as I've stated countless times before. Just imagine being in between this brotherly combo of hotness. Ok, that sounds weird but you catch my drift.
So, who do you think is the hotter Williams brother–John or David?
Follow The Man Crush Blog on Twitter | Facebook | Tumblr
Click on thumbnails to view larger images.
[nggallery id=68]