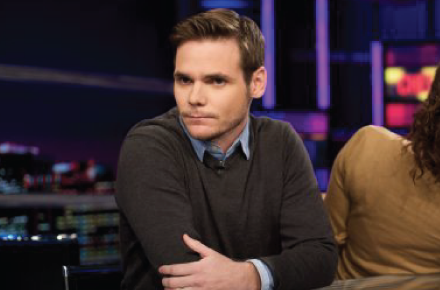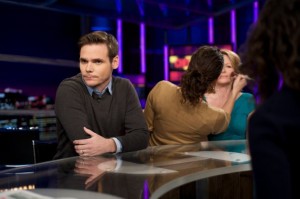 If you follow me on Twitter, you probably have taken note of my humor and candidness that I'm sometimes unaware of. I attribute my attitude and at times deadpan delivery of craziness to watching funny women like Chelsea Handler. Like most gays, I'm a big fan of Chelsea Handler: her humor, her apathetic demeanor and handling of many celebrities. Of course, with her show the main attraction is usually the roundtable and whenever today's crush appears, I perk up a bit.
Whenever a discussion of who the hottest male on the Chelsea Lately roundtable member is, it comes down to two people: Josh Wolf and Jiffy Wild. Though Josh is hot, I'm all Team Jiffy. The scruff, the sort of hipster emo look he rocks, the fact that he's a DILF. Sure, is brand of humor is a bit more oblivious and he sometimes looks like he's just landed out of nowhere amongst all the comedians, but he still gets my engine purring.
You can follow Jeff "Jiffy" Wild @jiffywild on Twitter and become a fan of his on Facebook.
Follow The Man Crush Blog on Twitter | Facebook | Tumblr
Click on thumbnails to view larger images.
[nggallery id=64]