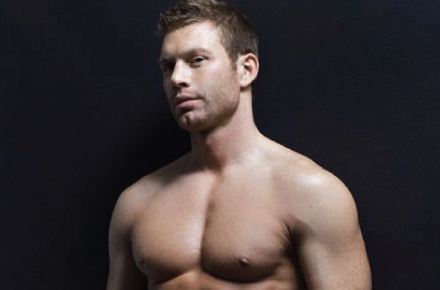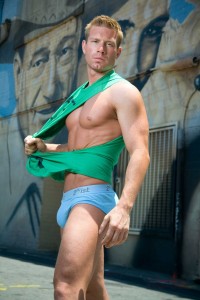 A few months ago Instinct magazine featured the very hot Chris Nogiec. To simply sum him up as a "hot model" would be a severe understatement. Scientist, fitness model, soccer MVP – Chris is the perfect combination of muscles and brains. Currently working on his PHd program studying muscle metabolism, Chris keeps in shape by traveling the world and participating in soccer tournaments.
Island conducted a great interview with Chris a while back where he revealed quite a bit about himself. He indulges in dark chocolate (hey, he can indulge me a bit); he juggles the demands of grad school along with modeling and personal training; is inspired by people who "challenge the system" and lists "self-absorption" as a pet peeve. Sigh. Brainiac, opinionated, hot as hell – can we just meet up in New York and get married already? Maybe, possibly, please? Ok, call me …
You can follow Chris on Twitter @ChrisNogiec or check out his website by clicking here.
Follow The Man Crush Blog on Twitter | Facebook | Tumblr
Click on thumbnails to view larger images.
[nggallery id=46]