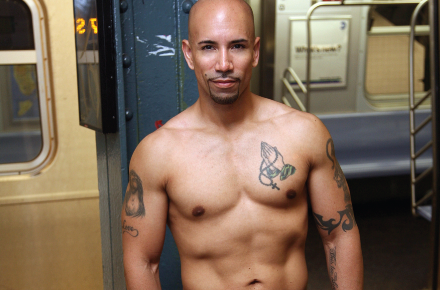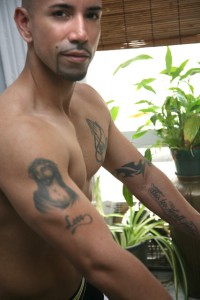 Today's guest post comes courtesy of Justin Hernandez, owner and blogger of the popular site Naked In New York York City. See what he has to say about etiquette but not just any set of civil skills. Oh no, Twitter etiquette. Everything from following back to retweeting the top Tweeting celebs, Justin dishes out his own rules for handling your business with grace and some dignity as you join the Twitter fray.

I joined Twitter last October as I was gearing up to start my blog, Naked In New York City. I wanted to utilize it for getting news out about my blog entries as I published them online. Over the course of eight months, I've built up a decent size audience for my blog, and I've established some nice relationships with people who I might never have known. While I probably won't meet a lot of these guys in person due to distance, I enjoy the online rapport I have with my fellow tweeps. There are many ways to get more Twitter followers and I could look at these if I needed more publicity for my book. However, I can't let the Twitter business get too big in my head. Yep, Twitter is useful for connecting people, and it's addictive. I often find myself scrolling through my timeline in the middle of a workday. Most tweets are interesting, but some catch me off guard. They are funny, but they are fun for the wrong reasons. I decided to write a tongue-in-cheek entry about the dos and don'ts of Twitter. So I present to you, in the form of hashtags, my pointers, and tips for making the most of your stay in Twitterville.
#TeamFollowBack. Here's where Facebook and Twitter are different; Facebook is based on mutual reciprocity and Twitter isn't. When you choose to follow someone on Twitter, it doesn't necessarily mean you will get a follow back in return. It is slightly tacky and in poor taste to @public reply to someone to ask them to follow you back. A tweet stating, "Now following –> @username" is the best way to get your new follow's attention. It also lets your other followers know you found someone of interest, and they might be inclined to check them out as a result. What's the best way to build up your followers? You will first attract attention based on your avatar or Twitter icon. Then try to tweet colorful thoughts and observations, and links to the subject matter you find interesting. Now in today's world of the many different social platforms and then the many different ways to acquire a following on these platforms, such as these services as you can see at https://increditools.com/buy-clubhouse-followers/ and the likes that are popping up online in abundance, the normal organic way of people getting followers doesn't happen nearly as often. Speaking for myself, when I go through a person's timeline who I am thinking of following if it's solely filled with @public replies and retweets, there isn't much incentive to click the follow button. People are online to be entertained, and when you only have 140 characters, you need to make them count! Oh, and if you do decide to @public reply a tweet to ask them to follow you back, it might be a good idea to actually be following them to begin with.
#There'sNoNeedToRetweetCelebrities. Britney, Beyonce and Lady Gaga. They all have massive armies of followers. Same goes for Instagram; you should care more about how to gain followers on instagram than you should about famous people's posts on Instagram. On Twitter though, it's even worse, since you have the power to literally RE-tweet what somebody else says. Since they are gay icons, chances are the majority of us are following some, if not all of them. The purpose of a retweet is to share something on your timeline that your followers might not have seen. So before you hit the retweet button for the next message from Gaga, ask yourself… "With 11,000,000+ followers, isn't it highly probable that this tweet is already in everyone's timeline?"
#RememberWeinerBeforeYouPostYourWeiner. Unless you were hiding under a rock for the month of June, you know what happened to former NY Congressman Anthony Weiner. And it all started with him posting a picture of his boner accidentally on Twitter. Of course the difference between him and us gays, we post dick pics on purpose. Keep in mind though — pictures are posted via third party applications such as TwitPic, Yfrog, and Lockerz. As a result, those pics become public on the internet and can be viewed by anyone doing random web searches. The tricky wording in Terms of Service agreements on these photo sharing apps can also make a person wonder if they lose ownership of their own photos once they are uploaded. This naked New Yorker loves being an exhibitionist, but this isn't worth the headache. My recommendation, keep it old school and send those crotch shots via e-mail and phone picture messages.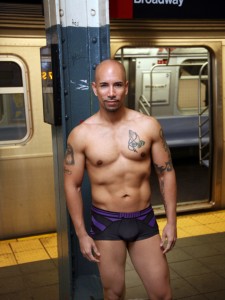 #TwitterIsNotForHusbandHunting. I actually posted this hashtag as a tweet one Sunday morning after logging in to see what I missed overnight. I found myself reading a funny back and forth flirtation between two guys that I follow. (Helpful hint: If you are @public replying someone and you both have mutual followers, your thread of messages appear on their timelines.) What was hysterical about the exchange was that it was playing out like a bad romantic comedy with neither one of them able to close the deal (i.e., set up that coffee date one of them kept bringing up). Once I was done laughing, I posted the "Twitter is not for husband hunting" tweet, and although I was just being playful and jokey, I got very strong responses from some followers. We can't help it if we become attracted to someone's online persona and want to get to know them offline, but I will say proceed carefully. When tweets are public, everyone (especially mutual followers and friends) will know your business. Not to mention if the romance goes sour, you run the risk of those once flirtatious tweets becoming snippy and bitchy. And trust me, as funny as it is to see awkward flirtation in a timeline, it's even funnier seeing two former "tweetiepies" go at it!
#Don'tTakeMeOrThisEntrySeriously. Look, here's the bottom line: We are free to use Twitter for whatever purpose we feel like. I'm grateful for it because it has given me a platform to promote my writing, but I don't get too worked up about social media. Much like the underwear entry I wrote a few months ago, I'm making humorous commentaries that are based on my observations. In no way do I consider them to be law or guidelines that people should follow. I see the fun in a lot of things, and this entry was meant to be just that — fun. Hopefully, you will see it the same way. If not, perhaps your next tweet should contain the hashtag #HelpMeFindMySenseOfHumor. Again, I'm kidding… Happy tweeting!