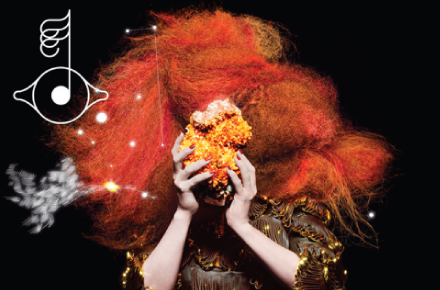 Before there was Lady GaGa and all her odd fashion choices and head-turning music there was Björk. She's consistently churned out unique music that while may not be radio friendly, pop hits that everyone is singing along to, her music is memorable and groundbreaking. Following 2007's Volta, she has a new album, the seventh of her career, already on the horizon that has people talking: Biophilia.
The album will not only play to the usual tune of spawning music videos but will also be the first to capitalize on the emerging iPad craze. Biophilia will be an "app" album: each track coming with its own special app that will all be grouped and brought together with a "mother" app. Each track app will evolve over time: for example, the app that accompanies the track "Virus" will be an interactive game where you must top a virus from overtaking and destroying cells. The fun twist on the "Virus" app is if you win and stop the virus from taking over, the track ends; meaning, to listen to the full song, you have to lose. Oh Björk, how I adore your twisted sense of humor. The first single from the album is "Crystalline," which you can hear below.
http://www.youtube.com/watch?v=DzYDl3FuGV4&feature=player_embedded
Biophilia is set to be released September 26, 2011. The full tracklist is below.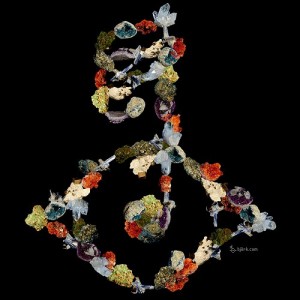 01. Virus
02. Cosmogony
03. Dark Matter
04. Thunderbolt
05. Moon
06. Crystalline
07. Hollow
08. Sacrifice
09. Mutual Core
10. Solstice
Follow The Man Crush Blog on Twitter | Facebook | Tumblr