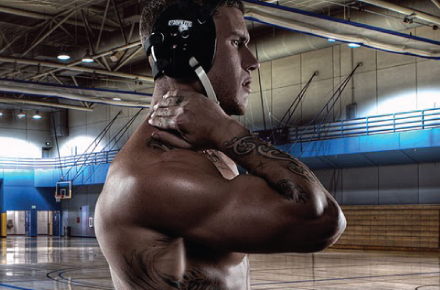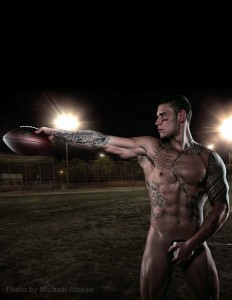 Every week I scout out an athlete of some kind to feature and since I've been hung up the hotness of rugby men, I thought I'd shock you all by picking out a jock from a different sport. Then, I decided to cheat a bit. Today's crush is model Vince Ramos. As read on The Alba Male, Vince's dreams of playing pro football were cut short by an injury, a fate suffered by many athletes-turned-models and actors, it seems. Thankfully, he didn't choose to let his muscled-up, beefy body to waste and went from having aspirations of playing football to posing in front of the camera.
Vince is originally from Plantation, Florida. He's been photographed by Chris Hyver, David Arnot, Michael Stokes, Luis Rafael, Kemuel Valdes (to name a few). Here's what Vince wrote about himself on his ModelMayhem profile:
"I am 22 years old from Plantation Fl, I enjoy college and pro football, partaking in any kind of competitive physical activity, listening to Lil Wayne, and reading good books…I started lifting and conditioning for football back when I played in high school, a knee injury brought that to a halt but I continued to train after football."
Oh, I have a few physical activities I'd like him and I to get involved in. Anyways, you can follow him on Twiter @CHICKK_MANGET.
Follow The Man Crush Blog on Twitter | Facebook | Tumblr
Click on thumbnails to view larger images.
[nggallery id=41]