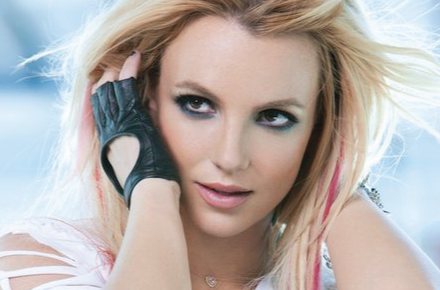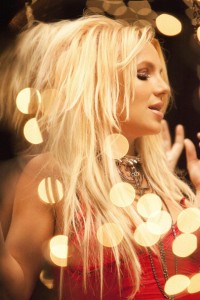 Okay Brit-leaders, let's talk about this new music video for for "I Wanna Go."
If there's been one complaint about this era's videos that have been criticized it's Britney Spears' lack of dancing. So, after being picked on with her less-than-impressive toy soldier stomping in "Hold It Against Me" and after making some improvements in "Till The World Ends" but going through a bit of controversy over whether she or her body double was dancing, she decided to go for the laughs with "I Wanna Go."
It's all a bit of a fantasy. You have Britney opening the video by taking some questions from the paparazzi. And seriously, this is probably the most I think we've heard Britney speak in months. "F*ck you, f*ck you, you're cool, f*ck you–I'm out!" she proclaims, a line I'm sure that's taken straight from her real life about checking out of her career and performances (ahem, Billboard Music Awards anyone?). From here we're treated to a bit of a fantasy (like the product placement reference to her perfume?) where she stars as Avril Lavigne taking on Terminator-like paparazzi.
Now, for the bitchy nit-picky comments: It's a dance song, but there's absolutely no choreography. It's okay, we kinda know from her past few live performances that she's a bit over learning choreography that involves moving to a rhythm. And when she enters into her fantasy, she goes from looking kinda fresh to a bit expired and old.
That being said, let's talk about the good things going on in this video. Finally, a fun, light-hearted Britney willing to make fun of herself! The video is full of amusing moments; her flashing a father and son; going Xena: Warrior Princess on the paparazzi with her microphone, showing some skin and her newly-toned up body (thanks to training for her Femme Fatale tour). My favorite part outside the microphone smackdown was probably the pat-down. Gurl can actually move to the beat again! Let's be honest: this video was probably the most animated we've seen Britney in a video since her literal animated appearance in the anime-inspired Break the Ice.
What do you think of Brit-Brit's new video? Does this seal the deal of her comeback? I feel like it does. Poor Lady GaGa stayed up to watch the video as well. If you missed it, Lady GaGa's Twitter response was to post a photo of scenes from her past videos in all black and white. Hm, me thinks she's a bit sore over the lackluster response to that dreadful Sesame Street-at-Night inspired video for Edge of Glory. Hopefully Mother Monster will watch and learn a few things about making music videos that actually don't suck and aren't dark and gloomy from the real Pop Princess.
Follow The Man Crush Blog on Twitter | Facebook | Tumblr