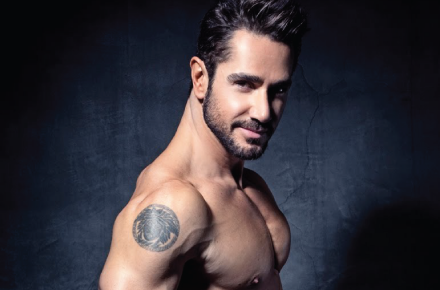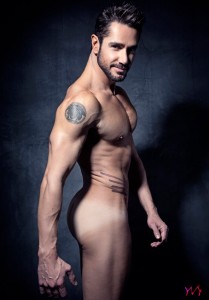 Can you all tell that Wednesdays, when I feature the hot men of the adult film industry, are probably my favorite blog days of the whole week? Don't get me wrong–I enjoy everyday of blogging and bringing you guys (and wayward females and transgendered others) some of the hottest men on the net. But I especially enjoy featuring the hot men of porn. I know, shame on me to need release! What can I say?
Today's crush is the hunky, muscular, fit Dean Monroe. Oh gosh. Where to start. I love the beard. I love the tattoo. The muscles, the dark hair, the … well, ahem, you get the picture. Dean is Greek and lives over in the U.K. Y'all know how much I love myself some men from that region of the world. Yeah, sorry, I'm no Estelle; the American boys are nice and all but it's the Greek, Australian, U.K. men that have my heart and bother body parts skipping a beat.
For tons of delicious eye candy you should check out his blog and follow him on Twitter @deanmonroex. And for a few revealing, not so safe for work shots of Dean in all his glory, get on over to the Tumblr today.
Follow The Man Crush Blog on Twitter | Facebook | Tumblr
Click on thumbnails to view larger images.
[nggallery id=40]