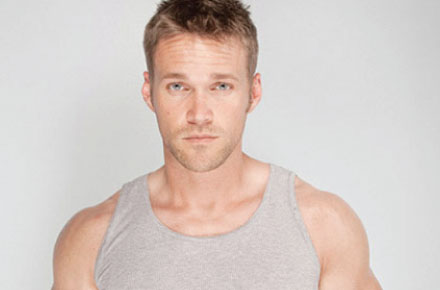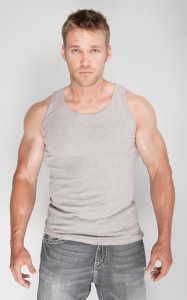 So, we all know that spin-offs rarely hold a flame to the original they're trying so hard to mimic. Last night was the debut of Extreme Makeover: Weight Loss Edition. I mean, really. I'm about to OD on reality shows and shows about makeovers and those tapping into America's obesity problem. Try as ABC might, this just feels like a blatant attempt to tap into the weight-loss juggernaut The Biggest Loser. Even in the promos it looks a lot like the NBC show equipped with a jab "When you're bigger than the biggest person on the Biggest Loser …" and scenes of a super fit, hot trainer pushing overweight people to get fit and slim.
That being said, while I don't think I can sit through that show much at all I can sit and watch the show's lead trainer, Chris Powell, for days and days. This is one gorgeous, hunky, muscle man and I work up a sweat just staring at him flex his muscles. He has a degree in Exercise Science and helped someone lose 401 pounds in just 26 months.
You can follow him on Twitter @RealCrhisPowell and become a fan of his on Facebook. Below are a few photos of him. but I'm betting after a few episodes we'll have more than enough shirtless scenes and pics of him to keep us all entertained.
Follow The Man Crush Blog on Twitter | Facebook | Tumblr
Click on thumbnails to view larger images.