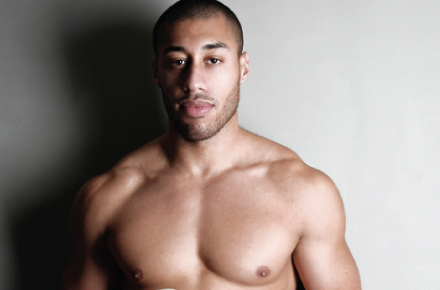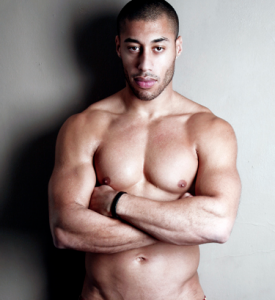 Things are heating up as we get closer to summer so it's only fair that we kick the featured crushes on the blog up a few notches. Today's crush is model Gavin Johnson-Assoon. This London-based model attributes his mixed heritage to his overall modeling edge and I've got to say that I agree. In a sea of models who kind of look the same, it's nice to come across a hunky guy with muscles and who rocks a natural tan.
Gavin's muscles and fitness comes from his athleticism. Currently he's training for a decathlon. Check out his ModelMahyhem profile for more pics and stats or visit his personal website. While he's hot, the one flaw is his persistence that he will not shoot any nudes, porn or homo-erotic photos. Hm, respect that he has his limits but looking at a few of his photos it's hard to keep that homo eroticism from seeping through.
Follow The Man Crush Blog on Twitter | Facebook | Tumblr
Click on thumbnails to view larger images.
[nggallery id=15]