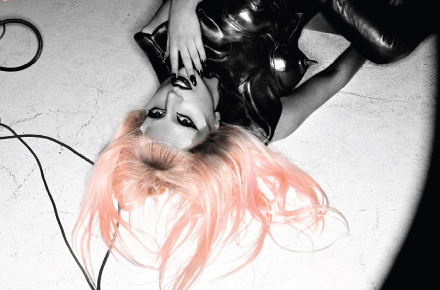 Another week, another new track from Lady GaGa's upcoming album Born This Way. Today we were treated to the release of the track "Hair." Sigh. Just go ahead and revoke my gay card now because I am about to have a major BF (bitch fit). What in the world. I mean, seriously, what in the world? I'm having a hard time understanding how the same artist that gave us hits like "Poker Face," "Paparazzi," "Telephone" and "Bad Romance" can suddenly do such an about face and give us drivel like "Born This Way" and "Hair."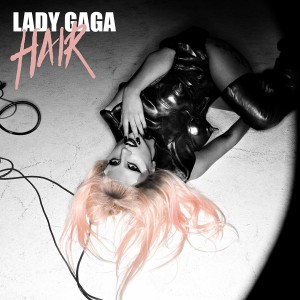 I see a lot of uber-Gaga fans just spazzing and jizzing over this song. I don't get it. Maybe it's because being a child of the '80s this music she's put out lately all sounds familiar, old and recycled from 1980s Rat Pack movies. "Hair" is no exception. I expected a lot from this considering longtime collaborator RedOne had his hand in this but this track is just dead on arrival. Since Lady GaGa is a singer and can hold that over her competitors like Britney Spears and such, let's start off by examining her singing, or lack there of, on this track. She sounds absolutely ridiculously atrocious. It's a complete step back from the real singing talent she exhibited on her past few albums. Lyrically, eh. Shrug. I mean, the song is supposed to be some uplifting anthem inspiring us to embrace our flaws and accept ourselves as we are but I honestly can't get past how awful the production of the song is, how underwhelming the singing is and how mediocre this entire album is turning out to be.
Four tracks into Born This Way and I have to say I went from being highly anxious with anticipation to now just waiting for this album to waiting for it to leak so this era can start and be over with. This song, and the other two for that matter, would've been acceptable if she hadn't set the bar so high for herself with the whole The Fame and Fame Monster eras. Like GaGa's hair, I'm rather let down by this track overall.
Follow The Man Crush Blog on Twitter | Facebook | Tumblr