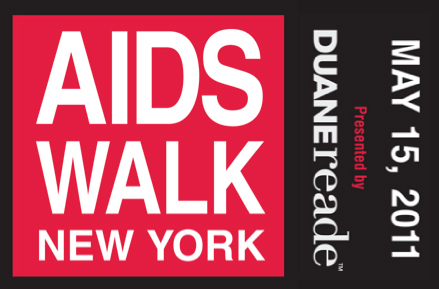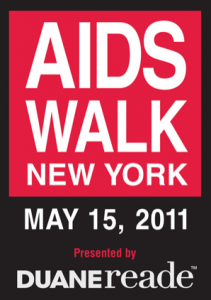 If you're in New York City and surrounding areas then I hope you will be taking part in the annual Aids Walk New York that takes place May 15, 2011. This event is important to not only the community at large but to you as well. Sure, this blog is a place where we often lose ourselves in the pictures of hot men, musings of pop culture and other fluff but we can't forget about real-life issues that greatly impact our community. You all have heard the facts and figures about how many men, women and children are impacted by HIV and/or AIDS. Those figures can't be ignored. You also shouldn't think that just because you don't have either that you shouldn't care.
AIDS Walk New York benefits dozens of organizations that help provide meals, medical care, women's and children's services, and much more in New York City and the tri-state area. And just because you don't live in NYC doesn't mean you can't do your part. You can give a donation to help out and if you'd like to make it more personal, you can also sponsor someone actually taking part in the event. I personally know of two people you can sponsor – Chris Rackliffe and his Team SuperFriends (click here) and Derek Allen Watson (click here). And I'm sure there are many others taking part and if you're a reader of this blog, tweet me a link to your donation page (@man_crush)  and I'll list you here for others to easily find and lend their support.
For more information on the 2011 AIDS Walk New York, visit the event's website.
Follow The Man Crush Blog on Twitter | Facebook | Tumblr