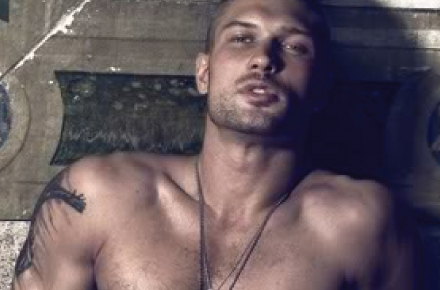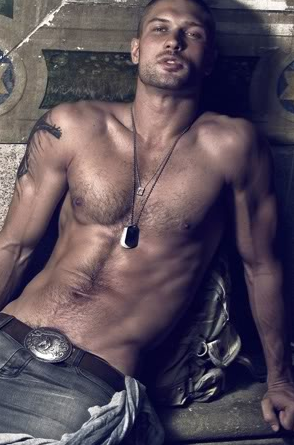 Dark blond, 6'2″, 40 inch chest, 32 inch waist, size 10 shoe – no, I'm not describing my weekend jump off but instead today's featured crush, model Jared Koronkiewicz. This model from upstate New York and of Polish origin isn't new to the scene but he's been a favorite of blogs and sites all over the net and now it's our turn to crush on him.
As you can tell by the montage of heart palpitation-inducing pics below, he's rocked different looks: the long haired sexy Jesus one (as I call it) and the buzzed hair brooding bad boy. The long hair is cute but my gawd, give me the slightly hairy, "don't take him home to mother but damn it, get in my bed" version. It's definitely what caught my eye and had my jaw and other clothing items dropping to the floor.
If you want to keep up with this stud, join his Facebook group. Now if you'll excuse me, I have to go sketch little hearts and arrows in my journal as I scribble "Antoine Koronkiewicz" all over and start planning our future together.
Follow The Man Crush Blog on Twitter | Facebook | Tumblr