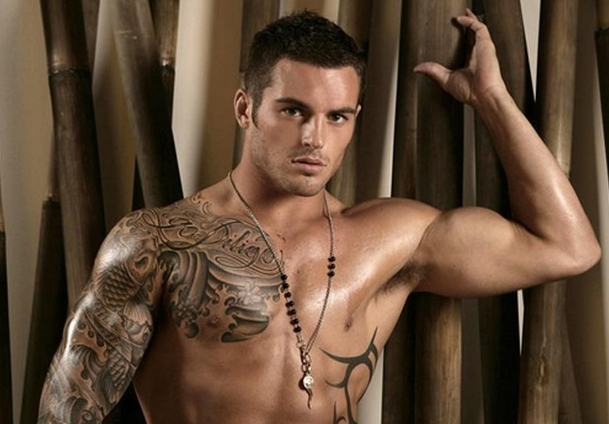 Yes, yet another Aussie hunk is a crush! I love Australian men. The accents, the way they just don't seem to care about showing skin, the bodies … it should be no surprise that going on a trip to down under is on my bucket list. I'm not even sure I'd survive that experience. However, I digress. Today's crush is the very hot rugby player Daniel Conn who's probably more known for his body and modeling than his skills on the field at this point.
Daniel is really all muscle and I am definitely not complaining. You've probably seen him show off his fit and toned body in the Naked for a Cause series or the Gods of Football site and book. What sets off his hotness, at least for me, is the ink. Only a few guys can pull off tattoos, and very few can make sleeves or tattoos running down the body work. Lord, what I'd give to see these tattoos in person!
You can become a fan of Daniel Conn on Facebook and see tons of photos of him in various states of undress.
Follow The Man Crush Blog on Twitter | Facebook | Tumblr