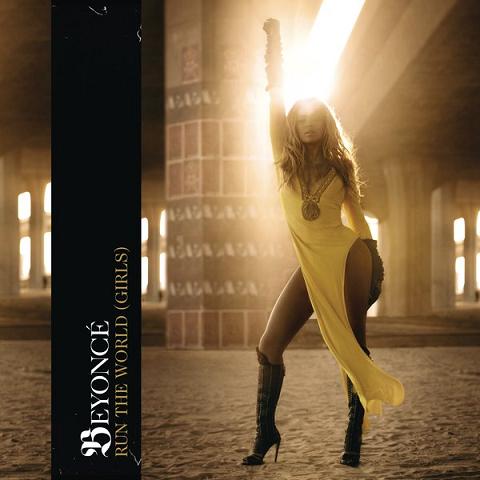 2011 is shaping up to be a good year for music. We've had a healthy dose of pop and diva courtesy (so far) of Britney Spears, Lady GaGa and a continuing supply of thrills leftover from last year by the way of Katy Perry and Rihanna. Now enter another returning diva to the fray: Beyoncé.
She's come back to entertain us with a new single from her still untitled new album. She's been in the studio for a while and has teased us with little morsels of information regarding what she has planned. If "Run the World (Girls)" is any indication, she's got her sights set on the dance floor. The single is a bit odd. It's not mind-blowingly good but it's not terribly horrid (like most of Lady GaGa's latest offerings). In all, it's your typical timid Beyoncé first single – it feels somewhat reserved and held back, it's a stark contrast from the previous album's music but it grows on you.
On first listen I wasn't crazy about the track. It reminds me a lot of a leftover M.I.A. song with the beats, drums and autotuned computer voice wailing in the background. On the flip side, it's lyrically what we'd expect from Beyoncé because like "Single Ladies," "Diva" and even her Destiny Child catalog, it's all about shining a spotlight on the greatness of a woman and draws its appeal and strength from tapping into the theme of  female empowerment.
"Run The World (Girls)" is interesting and leaves me wondering what else she has planned for her new album era. I was a bit disappointed that instead of singing on the track she's more so doing her usual talking rhythmically and yelling, making it sound as if she's trying to compete with the beat more so than show off her vocal talents. The beat is ok but grows tiresome after a while. There's a lot of repetition in the music and lyrics. So, it's not a perfect track and you sort of have to accept it flaws and all. The track is dying for a remix to make it a bit less clunk and more suitable for the dance and club scenes. That being said, similar to "Single Ladies," the video treatment could easily make this more memorable or just sink it further into mediocrity similar to "Déjà Vu." We'll just have to sit tight and wait to see what Queen B has planned.
Follow The Man Crush Blog on Twitter | Facebook | Tumblr