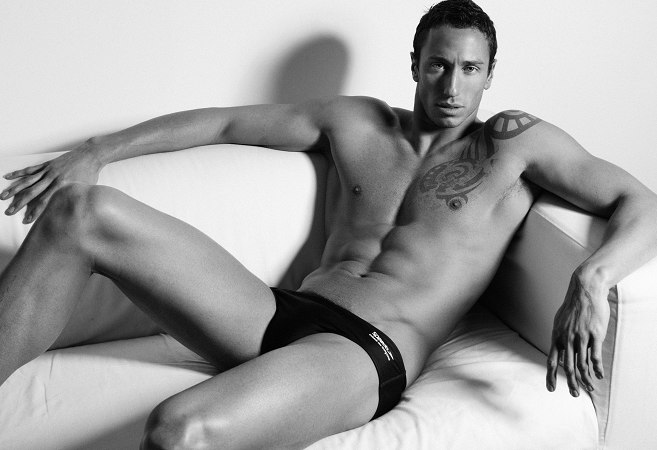 So, spring is here (though it really hasn't felt like it in the past few weeks) and that means we'll start seeing a lot more skin and guys showing off. One of my favorite sports to watch is swimming. I mean, where else can you sit back and watch hot, lean mean get all wet and practice their strokes? Today's crush is Frédérick Bousquet who's the culmination of all the things I like: a swimmer, French, a bad boy, tattoos. I mean, seriously, can we import this guy?
Though I believe I've seen him in action long ago and during the Olympics, he didn't land on my radar until recently when I came across photos leaked from a cyber sex session he had with someone. Let's just say there's really little left to the imagination now when it comes to Frédérick and I wouldn't mind going a few laps with him or helping him perfect his stroke.
To see some NSFW pics of what lies beneath those speedos, check out the Tumblr page throughout the day.
Follow The Man Crush Blog on Twitter | Facebook | Tumblr