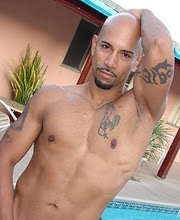 Sexy fashion is all around us, and can make us feel empowered and desirable. I hardly touch on fashion or underwear but we all know that for gay men, both are rather big factors for our lifestyle. It's the same for Perth strippers too, I mean, who doesn't want to feel confident and sexy in the clothes they wear? Clothes and underwear are also a massive turn on for a lot of people so dressing well is very important. I decided to tap another blogger to breach the subject. It's a first but I'm giving the floor to a guest blogger to do as he pleases with the subject at hand. Today's guest commentator is Justin Hernandez who runs the addictive guilty pleasure of a read, Naked In New York City.
What Your Flavor of Undies Say About You
– By Justin Hernandez
The workouts I've been putting myself through lately at the gym have whittled me down to a 29″ waist. The downside to my newfound physique is my underwear are all a little looser. I can't speak for the rest of you gentlemen out there, but nothing makes me feel better (and sexier) than wearing a snug pair of undies. Okay, maybe wearing custom underwear. I would love to own a pair of those types. You know, the ones that allow you to
Put any face on boxer
briefs? I would totally have that. Anyway, I don't like standing in front of a mirror and seeing myself in ill-fitted draws. This provided me a good opportunity to head to WonderWear down in the West Village and do some shopping.
WonderWear is a men's underwear shop with a selection that is both atypical and eye-catching. You are not going to find 2(x)ist, Calvin Klein, or any other large brand that you would normally find at the department stores. Instead, WonderWear focuses on lining their wall space with the smaller boutique labels that are putting fashion emphasis on men's briefs – think Frederick's of Hollywood, but for the guys. From the girls buying
Washable Silk Sleepwear
for their boyfriends to the men in the business suits, everyone is catching onto the flirty factor that comes from owning nice undies.
As I browsed through the options, my mind started to wander about what makes guys pick certain underwear. I thought about the responses I've gotten from the things I have worn, as well as what turns me on when I see it on another person. I decided to do an analysis of our choices, and what I feel they say about men. Before you continue any further, please understand that I am only speaking from my point of view, and my insight, while telling, should be considered humorous, and taken with a grain of salt.
The Low Rise Trunk
: The low rise trunk is form fitting, yet non-constricting, offering the necessary support while hugging in all the right places. Slipping into a pair of these is like putting on a second skin. They are a great choice to wear with low waisted jeans, or anytime you want to conceal the waistband of your underwear. I consider them to be the sexiest of the bunch, and wearing these is a sure sign of one's sexual confidence.
Boxers/Boxer Briefs
: While a great choice for comfortable sleepwear, they are not very functional for day-to-day usage. Boxers offer little to no support, and they are visually the most boring of undergarments. Boxer briefs begin to lose their shape after a few washings, and they tend to give off a "saggy booty bottom" appearance. I've come to think that a guy is pretty boring in bed when either of these are part of his fashion arsenal, and based on my personal experience, I have yet to be proven wrong.
Tighty Whities/Classic Briefs
: There is something about this line of undies that invokes all sorts of naughty schoolboy fantasies. No doubt about it, the tighty whitey/classic brief is to gays what the school girl uniform is to straights. Long gone are the days of Fruit of the Loom blandness; the new generation of this brief comes in different colors with designs splashed strategically across the fabric. The tighty whitey male lives by one mantra – gentleman in the streets, but a freak in the sheets.
Thongs, Jockstraps and G-Strings
: As a former stripper, I've learned that these undergarments are the ultimate showstopper! Whether it's a one-on-one private affair or a group setting (whatever floats your boat), any of these choices will surely provide hours of foreplay and entertainment, and bring out the inner freak. Innovative designs from brands like Clever and TiMoteo have made the jock and thong more fashion forward and sexier.
Commando and Polyester Underwear
: I've saved the worst for last. Sure, we all get frisky and like to take that occassional stroll around town in our baggy shorts or jeans with nothing on underneath. But it should never become habitual! I've heard the argument that tight jeans fit better without underwear. Some thifty readers might also argue that it saves money. Fellas, the recession is over. While it may allow for extra cocktail money at happy hour, cutting back on shopping for the unmentionables is just not a good look. It seems a little unsanitary in the hygiene sense, not to mention that men who opt to go commando 24/7 are generally considered promiscuous hoes who drop trou in a heartbeat. As for polyester, I dated a guy when I first moved back to NYC, and he was wearing polyester briefs when we had our first (and only) sexual encounter. Thanks to the combination of that non-breathable material and a hot summer night, it was not a great experience. The situation was still workable, but I was not dealing with the most pleasant smelling crotch. 'Nuff said.
Whether we wear it to make ourselves feel sexy, or to turn on somebody else, it seems what's under "there" is just as important as our outerwear. Whatever your flavor, make the most of it. And remember, just because someone knows what's inside the package, doesn't mean they won't be intrigued and appreciative of the gift wrapping. After all, this New Yorker may enjoy being naked, but I can still appreciate the sex appeal that comes from sporting a great pair of undies.