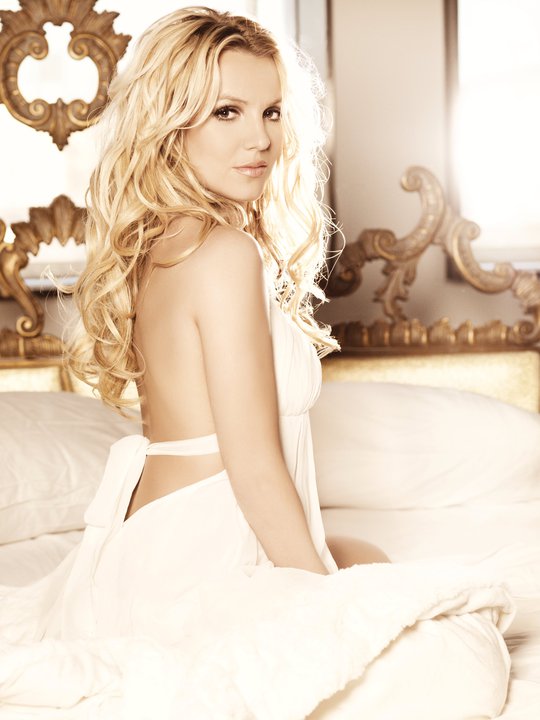 Poor Britney – girl can't make a big comeback without her album being leaked weeks before the intended release. Though it may put a dent in her sales, I actually think it could be in her favor. There's been a lot of interest surrounding her highly anticipated seventh studio album Femme Fatale and more hype surrounding this album than any in Britney's past. Let's be honest – a Britney Spears album is an event that rarely disappoints but after a few weeks some of them feel a bit old and worn out. Not so much with Femme Fatale. This album is packed with potential singles and like Blackout, Britney keeps the beat going throughout. She stated in recent interviews with Out magazine and Rolling Stone that it took her two years to produce this album because she wanted to do songs she enjoyed listening to. Her concept for this album? A collection of music you'd pop into your cd player when you're heading out for a party. Mission accomplished.
The strength in Femme Fatale is that finally after years of being stuck in "bubble gum pop" mode where her music mainly felt  as if it were made for her audience back in 1999 or for gay clubs, she moves into a more mature and polished pop sound. There aren't any cutesy pop songs like "Circus" or songs or  songs where she alludes to sexual subjects as she did in "If You Seek Amy" – instead she goes straight on for, making bold statements like, "Tonight I'm feeling sexual." This album feels like it was made for fans in their 20s and 30s. Dr. Luke and Max Martin wanted to give Britney an edge with her new music. This music definitely sounds harder, edgier but essentially Britney Spears. It's dance, carefree, entertaining and stays true to her brand. By the seventh album in many artists' careers they usually slip up and feel tired with their usual music genre and try something completely different that alienates their fanbase (hello, Christina Aguilera's latest effort Bionic anyone?").
Track-by-Track
The album starts off with "Till The World Ends." This is the album's second single and Britney in a recent interview said she liked this track because it doesn't sound like anything on the radio right now. Some have argued that this track sounds a bit too much like a Ke$ha track (considering Ke$ha did help write it). Not much in my opinion because this is, at the heart, Britney Spears – the lyrics start off with a tease and invite from the Princess of Pop and you hear more confidence and more of a edge to her voice and it works as a album kick-off track considering she proclaims you dance till the world ends and the majority of the album is dance/club music.  Next comes "Hold It Against Me" and it is probably one of Britney's best first singles. While the video for the song may have confused many, the song itself is infectious and had Britney, who usually is very much into straight-forward pop, diving a bit into the urban realm with the much talked about dubstep breakdown. In Rolling Stone, Britney says she listens to tons of music and different styles and wanted to bring some of these different genres into her own music. The result is a song like "Hold It Against Me" that's both fresh, thrilling, upbeat, empowering and did much to re-introduce Spears to the music scene after her lengthy absence.

"Inside Out" feels and sounds a lot like the prequel to Oops … I Did It Again's "Don't Go Knockin' On My Door." It has the same pop/r&b as "Don't Go Knockin' On My Door" and lyrically sets up Britney as being the sexual provocateur that rocketed her to fame. The song feels like it was made with hardcore fans in mind as it also manages to reference a couple of her past hits including "Baby One More Time" and "Crazy."  "I Wanna Go" is Britney's own twisted, sexy take on Cyndi Lauper's "She Bop." It's an upbeat, dance version of "Touch of My Hand" where Britney once again takes on the subject of self pleasuring one's self and how it's frowned upon by others. It's fun, fast paced and well produced. I could see this being the album's "If U Seek Amy" and being turned into a single that'd have everyone talking (and secretly singing along).

"How I Roll" is the first track on Femme Fatale that I wasn't entirely thrilled with. For this track she drops the dance beat and substitutes it for a laidback rap/pop sound. You could picture the video for this track featuring Britney with shades rapping away in a car speeding down a highway. It's an interesting track, definitely a different sound for her that just didn't thrill me as much as the album's first few tracks.  "(Drop Dead) Beautiful" featuring Sabi picks up the dance beat and feels like it could really be one of the album's sleeper hits. The music, featuring a bit of drumline and electronic coming together to produce a track that feels like it's Britney's own go at a runway/fashion track. Sabi's short and sweet solo rap reminded me a lot of Ke$ha in sound but I'm glad Brit picked Sabi for the solo considering Sabi is good but not as well known, thus keeping the focus on Britney. "Seal It With A Kiss" is another track that didn't do much for me. I really liked the small breakdown where she speaks the words, "Say you're just a friend – I'm a little liar" but beyond that this felt a bit like a filler track. It doesn't go anywhere, it sounds a bit "been there, done that" by Britney's standards and is one of those that I sometimes skip over to get to the better tracks.
"Big Fat Bass" has the fans split. It's a good and decent song but what's turning everyone off is the fact that will.i.am from The Black Eyed Peas produced it and he's all over the track. The problem with the song is that it feels a bit like will.i.am tookover and Britney is featured rather than the star and centerpoint of the song. Had he scaled back his part or even tapped someone else to sing his lines, it probably would be a fan favorite. I like the song – Britney uses the musical terms treble and bass to allude to sexual positions and references how big the bass is getting and that it feels nice to be on top after rocking the bottom for so long. You go girl, let that inner freak out! I've listened to a few fan-made versions with will.i.am edited out and have to say it works best when she has someone to duel/sing with on the track though I'm not sure will.i.am was the best choice. "Big Fat Bass" is essentially a Black Eyed Peas track and you could easily see or hear Fergie singing Britney's part. "Trouble For Me," while it reminded me a bit of Rihanna's "S&M," is another tame, filler track where Britney's autotuned almost beyond the point of recognition. At first I wondered if the musical Gods actually shined down on Britney because she doesn't sound half bad actually singing but after a few more listens I feel it's just autotune. The song has a bit of an edge to it but doesn't hold up against a majority of the true dance/club tracks. "Trip To Your Heart" is a track that grew on me. If you liked "Trouble," the bonus track from Circus, then you'll like "Trip to Your Heart" as it has that same euro-pop sound and while it sort of treads on ballad territory it's beat and whimsical/flirty musical sound.
"Gasoline" is one odd ass song but it's still one of the album's best. Britney uses gasoline to allude to how she's looking to be fired up like a well-oiled machine. Finally after a pretty sanitized Britney on Circus we're back to the old sexually frustrated Britney Spears inviting suitors to get her all worked up. "Gasoline" has a great breakdown where you get to hear the old Britney re-take the spotlight while chanting that she's on fire. For the first time in years, I actually believed her and felt that despite the rumors or complaints that Britney has no control over her own music, she's actually more into this album than her past 2-3 efforts. "Criminal" doesn't click with the rest of the album and initially, I didn't like but now I consider it to be one of Britney's best ever tracks. With "Criminal" she sings a bit more than usual and this is the album's true ballad, though "Trip to Your Heart" comes close. Never has Britney been able to really pull off an emotional track that strikes up various feelings and sympathy for Britney. It feels like Britney used her own broken marriage and waned love for Kevin Federline to connect to the song but whatever she or her producers did, it is pure magic.
Deluxe Edition Track
The U.S. deluxe edition comes with four additional tracks not available on the standard 12-track edition. The Japanese edition will have one more that's not going to be available in the U.S. and as of this review, hasn't leaked online yet. The interesting thing about the bonus tracks is that they really make up their own able. Style wise, they are all over the place and it's easy to see why they were cut from the main album. Still, we're treated to hearing Britney take on some musical styles new to her and the results weren't all that bad. "Up 'N Down" is already a fan favorite. Like most of Femme Fatale's best tracks, it's a club banger but it reminded me a bit of 1990s dance music with the C&C Music Factory sound. Easily this is probably the only bonus track that could have been on the main album in place of one of the weaker tracks like "Seal it With a Kiss." It's a track that has tons of memorable lyrics including "The beat just dropped and the room got sexy… I know you want me like kids want candy so keep on watching me go down and up and down."
"He About To Lose Me" is a Darkchild produced track (he worked with her on "Overprotected" and he and Lady GaGa originally wrote and offered "Telephone" to Britney). Darkchild stated that he listened to fans' complaints that Britney is so autotuned on most tracks and wanted to produce a track where very little is done to her voice. This track stands out as a favorite of mine because indeed, there isn't much overproduction to distract you from Britney's voice. The song is a mid-tempo ballad that, like most of the album, still is set within the club scene. Instead of singing about sex and partying Britney instead sings (yes, really sings) about being with someone who doesn't appreciate her as they should and how she's already got her eyes on someone new to fill that void. It was nice hearing the yearning, heartbroken Spears. Again, it could have been on the main album but I feel Dr. Luke (who pretty much called the shots) chose the more autotuned/complex songs than the ones that featured Britney in the uncharted territory of singing without being processed like a musical hot dog.
The Stargate-produced track "Selfish" is Britney on the prowl: she's horny, she's ready to get down and really doesn't hold back lyrically on the track. It does have the vibe of a bonus track but it's a good one. It's another dance track as her vocals are backed by a chorus of claps to the beat. Britney sings some eyebrow raising lines such as "Tonight I'm feeling sexual come and play inside in my love below; strip down and give me my own private show." The whole track features a very much in-control, demanding Britney who's ready to provoke and get you hot and steamy."Don't Keep Me Waiting" is Britney's standard rock track. I say standard because for most of her albums she always does a rock-influenced bonus track (check out "Rock Me In" and "Rock Boy" from Circus). This particular track has me sort of hoping that at some point, Britney chooses to dabble a bit more in rock. This is another Darkchild-produced track and while many have complained about the track, I love it that you get to hear Britney sing as opposed to being overly-autotuned. It's a fun rock track and strange because we've hardly heard Britney really sing anything in years without autotune so the result is a track and voice that sounds a hell of a lot like Gwen Stefani … and I like it. If only Dr. Luke and Max Martin would hear the pleas of fans and critics and feature more of Britney's voice she could really go into new territory career wise.
Final Verdict
So, is the album worth buying? Without a question, yes. Dr. Luke and his collaborators did their research and found what makes Britney Spears a fixture in pop culture and crafted an entire album around those essential qualities. Femme Fatale could easily go down as one of her best yet simply because it shows marked progress and features a bit more singing rather than the usual speaking to a rhythm she usually does. The songs already have a classic Britney sound and feel to them considering they borrow a lot from her past hits and songs. It's fresh, it's fun, it's carefree, it's party music with a few surprises that'll have you pumping this music and album well into the summer. As for the deluxe edition, is it worth buying? Yes because with the four bonus tracks you're getting a little musical sampler or EP of music that we all wouldn't mind hearing Britney do more of in future albums. Plus, aren't you curious to hear the Darkchild tracks where Britney actually sings with very little autotune interference?
Listen to These: "Criminal," "Inside Out," "I Wanna Go," "He About to Lose Me," "Selfish"
Femme Fatale [Deluxe Tracklisting]: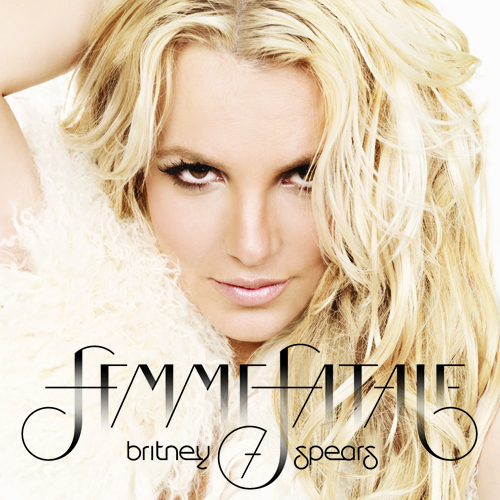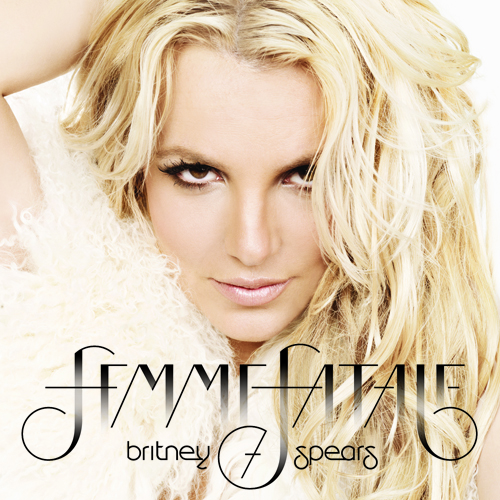 1. "Till The World Ends" (Produced by Dr. Luke, Max Martin and Billboard)
2. "Hold It Against Me" (Produced by Dr. Luke, Max Martin and Co-produced by Billboard)
3. "Inside Out" (Produced by Dr. Luke, Max Martin and Billboard)
4. "I Wanna Go" (Produced by Max Martin and Shellback)
5. "How I Roll" (Produced by Bloodshy, Henrik Jonback and Magnus)
6. "(Drop Dead) Beautiful" featuring Sabi (Produced by Benny Blanco, Ammo, JMIKE and Billboard)
7. "Seal It With A Kiss" (Produced by Dr. Luke, Max Martin and Dream Machine)
8. "Big Fat Bass" featuring will.i.am (Produced by will.i.am)
9. "Trouble For Me" (Produced by Fraser T Smith)
10. "Trip To Your Heart" (Produced by Bloodshy, Henrik Jonback and Magnus)
11. "Gasoline" (Produced by Dr. Luke and Benny Blanco)
12. "Criminal" (Produced by Max Martin and Shellback)
13. "Up N' Down" (Produced by Max Martin, Shellback and Oligee)
14. "He About To Lose Me" (Produced by Rodney "Darkchild" Jerkins)
15. "Selfish" (Produced by Stargate and Sandy Vee)
16. "Don't Keep Me Waiting" (Produced by Rodney "Darkchild" Jerkins)
Follow The Man Crush Blog on Twitter | Facebook | Tumblr