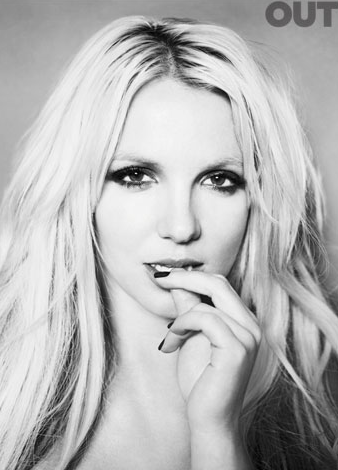 In another interview to promote her upcoming album Femme Fatale, Britney Spears is featured in the April issue of Out  Magazine. The issue features a full interview with Spears titled, "Britney E-Mails Her Heart." Gotta say I love the nod to Brit's past and that she's actually starting to take some adult pics instead of all of those kiddie/pop tart pics we got out of the Circus era. The April issue of Out will not only feature Britney Spears but will also have a special cover and article featuring the one and only Madonna. Sure, the photos are older ones before she was famous but anytime we're treated to a little Madonna, it's a good thing. The cover boasts that other women featured in the "Ladies We Love" issue include Wendy Williams, Stockard Channing, Heather Morris, La Roux among others. Not listed? Lady GaGa. Hmmm, curious.
Anyways, back to Britney. Here's a small part of her interview from Out Magazine.
How is Femme Fatale different from your other albums?
I think Femme Fatale is my most upbeat and mature album yet.
Who are some of the stand out collaborators on Femme Fatale?
I collaborated with Will.I.Am. I am a huge fan of Black Eyed Peas, and I have always wanted to work with him. I also worked with a new up-and-coming artist from the L.A. area named Sabi. She raps on a song I love called "(Drop Dead) Beautiful."
Assuming reincarnation exists, in a previous life I think I was...
Audrey Hepburn, because she was a trend setter.
Assuming reincarnation exists, in my next life I'd life to be…
A bird, so I can fly.
My idea of hell is…
Being on a diet.
My idea of heaven is…
A trip with my kids.
If you hadn't become a superstar, what career do you think you would have chosen?
I was in seventh grade and it was career day and I remember thinking that I wanted to be an entertainment lawyer. I always knew I would be in this business somehow. I think this path worked out way better.
What album do you consider life-changing?
Natalie Imbruglia's Left of the Middle.
Which Disney princess do you relate to most and why?
It depends on the day.
What is the best advice you've gotten and who was it from?
My mom said when you have a bad day, eat ice cream. That's the best advice.
What is the worst advice a record executive ever told you?
Someone once told me that the "…Baby One More Time" video should be me as a superhero fighting a giant robot monster.
Read more of the interview at Out Magazine's site by clicking here.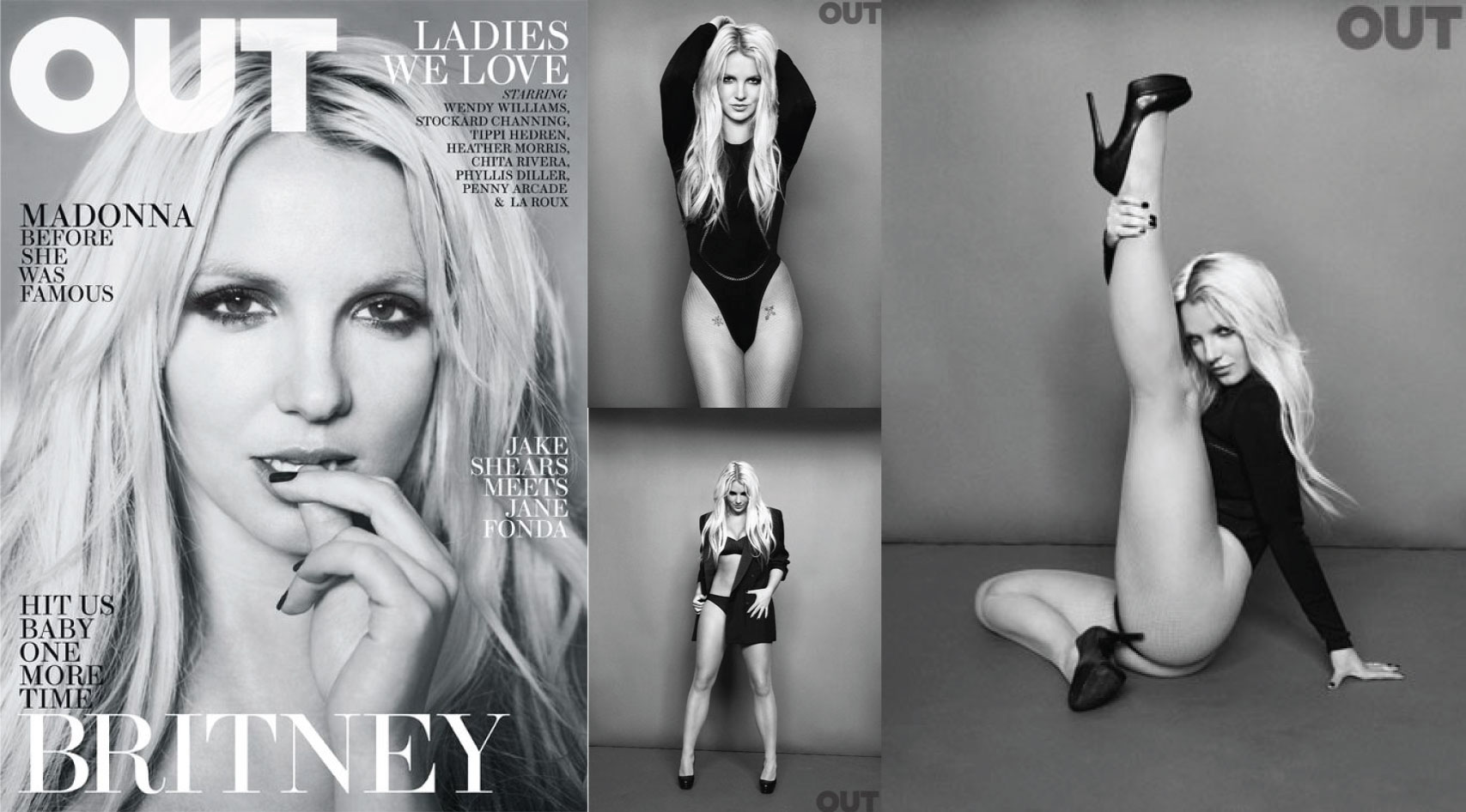 Follow The Man Crush Blog on Twitter | Facebook | Tumblr