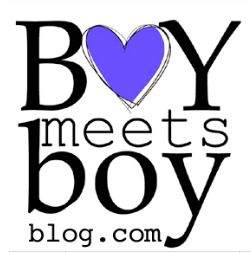 So, people are always curious about the guy behind The Man Crush Blog. I'm not sure why but I guess I am mysterious and surrounded in intrigue. Recently Daniel Gonzalez of boymeetsboyblog.com did an interview with yours truly. We discussed everything from how The Man Crush Blog came to be to my ideas of the ideal man and the perfect first date. Here's a teaser of the interview:
BMBB: What do you think is alright to do on the first date?
TMCB: I'm weird about kissing on the first date. What's left to look forward to if you've given everything away during the first encounter? Be a tease. I remember one of my friends once told me some advice he'd read on a dating website. He told me something like allow your conversation to be fun and light-hearted. Flirting is fun, so make sure that your discussion allows for some fun and light-hearted conversation. Not only does flirting make you feel good, says DatingPilot, but it shows your date that you want to have some fun too. Just make sure that your conversation isn't all flirting and that you have some time to get to know each other on a serious level, as well. The best relationships are those made up of serious connections where plenty of fun and flirting can be mixed in for good measure. That's why I say to hug, embrace, flirt, and leave something to the imagination on the first date. That way, there's a need for a second or third date. Don't rush the process of getting to know someone.
To read the full interview on boymeetsboyblog.com, click here.
Follow The Man Crush Blog on Twitter | Facebook | Tumblr