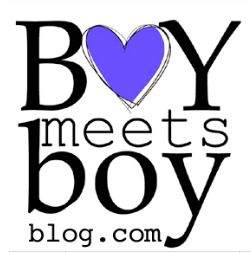 So, people are always curious about the guy behind The Man Crush Blog. I'm not sure why but I guess I am mysterious and surrounded in intrigue. Recently Daniel Gonzalez of boymeetsboyblog.com did an interview with yours truly. We discussed everything from how The Man Crush Blog came to be to my ideas of the ideal man and the perfect first date. Here's a teaser of the interview:
BMBB: What do you think is alright to do on the first date? Kissing? Sex?
TMCB: Oh no, sex on the first date? That's not a date, that's a hookup. I have an odd relationship with sex. I just feel like people, especially gay guys, have no sense of dating or letting things develop slow. It's all, "Hey. Let's have sex." Uh uh, ain't gonna happen on my watch. It drives me crazier than Brintey circa 2007 that guys make such a big deal about sex anyway. What's the big deal? As SNL Joy Behar would say, "So what, who cares?" I can "take care" of myself so a guy had better be able to bring more to the table than sex. I'm also weird about kissing on the first date. What's left to look forward to if you've given everything away during the first encounter? Be a tease. Hug, embrace, flirt, leave something to the imagination so that there's a need for a second or third date.
To read the full interview on boymeetsboyblog.com, click here.
Follow The Man Crush Blog on Twitter | Facebook | Tumblr