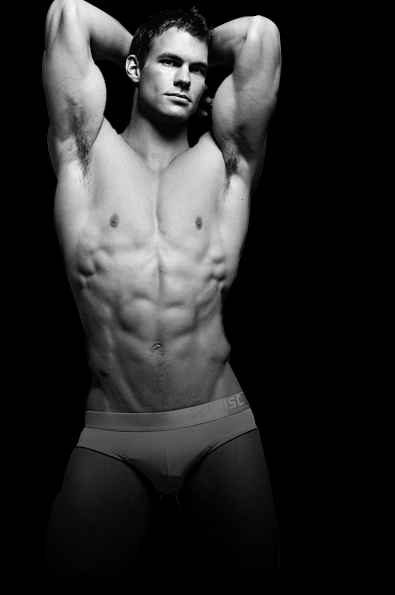 What started out as a simple little post expressing my thoughts over a hot guy I saw on television has turned into a bit of a guilty pleasure both for me and you, the readers. My reasons for starting this blog was simple – as a gay male who enjoys magazines, there just didn't seem to be a magazine that fit my needs. Of course, social media was something that we could all search through to find what we wanted, but I wanted to create the same amount of attention for a blog rather than just Instagram posts. Social media platforms are still amazing for finding your niches and gaining a sense of fame when your account is bursting with followers. Websites such as https://thesmallbusinessblog.net/sidesmedia-review/ and many more are helpful when it comes to understanding how to use social media to your advantage by gaining followers and likes. However, I just felt I wanted to start something new and have a new challenge. There was always something missing or a perspective ignored. As I've worked on building up The Man Crush Blog, I've viewed it less as a blog and more so as an online magazine experience and as with any magazine, I've kept my eye on what's popular and what brings in an audience. I'm excited to announce that The Man Crush Blog will be expanding a bit to cover more topics, more guys, more hotness and more of my obsessions. As the catch phrase for this blog goes, I want to turn my obsessions into your entertainment. If you haven't noticed, the blog's url has changed so be sure to bookmark themancrushblog.com or simply subscribe (to the right) to keep up with all the updates. Look out for these new posts/sections coming your way starting this week:
Man Crush of the Day: It's already in full swing and will be the main feature on this blog. These posts feature hot males (both gay, straight, bisexual and questionable) who are actors in Hollywood, athletes, sports figures, models, musicians and media personalities. These are heavy on pictures to satisfy your craving for eye candy. You can always drop a comment or an E-mail to let us know who you think is "crush" worthy and I just might feature them on the blog.
Fluffer: This year I started mixing in some male adult film stars into the "Man Crush of the Day" posts. You naughty boys and girls seem to enjoy that so those will continue but will be given its own section, "Fluffer." This new section shine a light on the hot men of the video and adult entertainment industry.
Sticky Pages: Another new section, it's here where you'll be able to find updates on men and stories from some of my favorite publications. Every month there's a load of magazines that are out and most feature some big-time crush worthy photo spreads and men on the covers or within the pages that we tend to miss out on.
Jacked: This section started this year and has thus far been popular amongst the visitors. This is the part of the blog where you'll find posts about getting yourself a "crush" worthy body. Packed with fitness, exercise, nutrition and muscle-building tips, "Jacked" will help you get yourself in tip top (or bottom) shape in no time.
Beat It: This will now be the new music and entertainment category for this site. Any music reviews written, all the Glee quotes done each week and things and people that keep us dancing and glued to our television sets will now have it's own space on the blog.
And don't forget about …
The Man Crush Tumblr: As you may notice, this blog is mostly about pop culture, entertainment and guys you've probably seen on television or on movies. Our Tumblr, however, has a bit of everything for everyone. Beware – a lot of the photos are NSFW (not safe for work) and may get you worked up but it's a necessary part of the "crush" experience. Our Tumblr tends to be a favorite amongst our readers simply because it's all photos, little words and has a nice diverse spread of guys, both familiar and many amateurs.
Facebook Page: We're on Facebook and serve up a healthy dose of hotness each day on our page. The photo gallery on our page is being updated to include all of our past featured crushes so that with one click you'll be able to jump to your favorite crush or one that you may have missed from the past. We also post a "Random Crush of the Day" on our page who's usually a hunky amateur or model you're unfamiliar with. Be sure to "Like" us and get these exclusive updates.
Twitter: The easiest way to interact and interact with this blog is on Twitter. Like any gay, I enjoy chatting and getting to know those who've helped to make this blog so popular. Follow and Tweet the Man Crush Blog today @man_crush.
Follow The Man Crush Blog onTwitter | Facebook | Tumblr