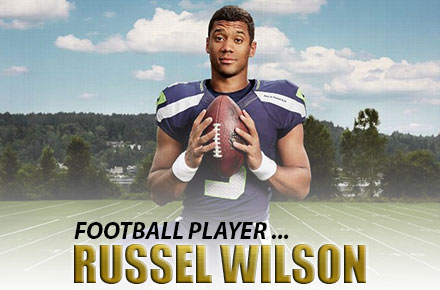 Are you tired of football yet? Well, hopefully even if you are you still have an appetite for some football eye candy. Check out the Seattle Seahawks quarterbakc Russel Wilson. Russel was born in 1988 in Cincinnati, Ohio. He's 5'11" tall and 206 lbs. I'm not gonna bore y'all with stats and figures because this is really all about how hot he is. The muscles, the build, the legs … if you aren't breaking into a sweat while checking Russel out then run immediately to the doctor and get yourself checked out. You can follow him on Twitter @DungeRussWilson.
Follow The Man Crush Blog on Twitter | Facebook | Tumblr | Pinterest | Newsletter
Click on thumbnails to view larger images.