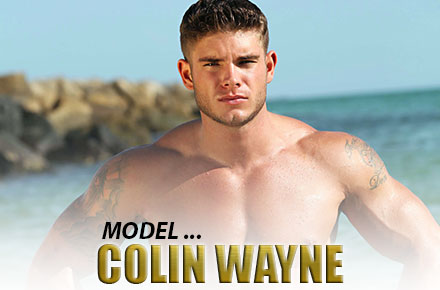 In case you need a little motivation to hit the gym this weekend, here's a bit in the form of fitness Colin Wayne. Colin was born in Alabama in 1989. Colin started his training when he joined the the military  in 2009 served in Egypt, Iraq and Afghanistan before getting injured. In December 2012 he photographed with Golden (Furious Fotog) and kicked off his modeling career. Since then he's found representation, is a sought-out fitness model and is sponsored by Shredz. He's 6'2 tall, 215 lbs, brown hair and blue eyes. You can read more about him on his website www.colinwayne.com or by checking him out on Facebook and follow on Twitter @ColinWayne1.
Follow The Man Crush Blog on Twitter | Facebook | Tumblr | Pinterest | Newsletter
Click on thumbnails to view larger images.