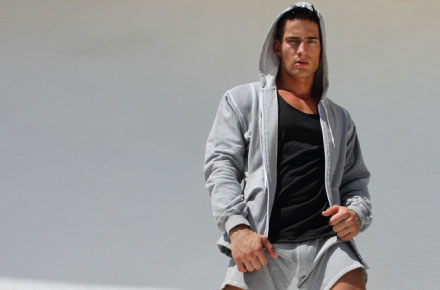 Logan Swiecki-Taylor, Nigel Anthony Meadows and other models come together to show off Rufskin's Premium Fleece boxing collection. Just because it's Fall and you have to start covering up that body of yours doesn't mean you can dress down. Rufskin's Premium Fleece, a part of it's Rufletic collection, was inspired in part by Muhammed Ali and American workout gym wear. Rufskin writes that this collection is, "Constructed with sublimely comfortable cotton spandex blend fabric that is light, breathable, stretchy and velvety soft." View the entire collection here. You can keep up with the latest Rufskin by liking its Facebook page, following on Twitter @rufskindenim, of follow them on Tumblr.
Follow The Man Crush Blog on Twitter | Facebook | Tumblr | Pinterest | Newsletter
Click on thumbnails to view larger images.