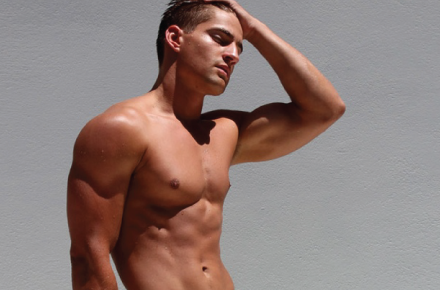 Check out these hot summer accessories from Rufskin. The Caleb camouflage scarf is made from soft, lightweight, stretch twill and its drape and body will lend itself to a variety of different looks. It comes in hot pink, bright orange or super red and is made from 98% cotton and 2% spandex (Purchase for $41.00). The Playa towel is a luxurious terry towel that comes in vibrant colors and perfect for the beach, pool or spa (Purchase for $49.00). You can see more from Rufskin by checking it out on Facebook, on Twitter @RUFSKINdenim and by visiting its website www.rufskin.com.
Follow The Man Crush Blog on Twitter | Facebook | Tumblr | Pinterest 
Click on thumbnails to view larger images.