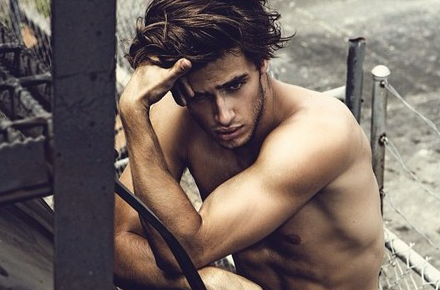 Who's up for a little digital get down with his hot cowboy-themed photo shoot featuring model Daniel Bederov? Photographer Leonardo Corredor was able to capture Daniel's sexy aura in and out of clothes in this shoot that reminds me a bit of Brad Pitt's famous look from Thelma and Louise. The abs are a bit ridic (in a hot way, of course) and that out of control hair gives Daniel that overall "fuck it" attitude and swagger that leaves you feeling a bit naughty. These photographs were taken by Leo Corredor and follow him on Twitter @MrCorredor.
Follow The Man Crush Blog on Twitter | Facebook | Tumblr
Click on thumbnails to view larger images.