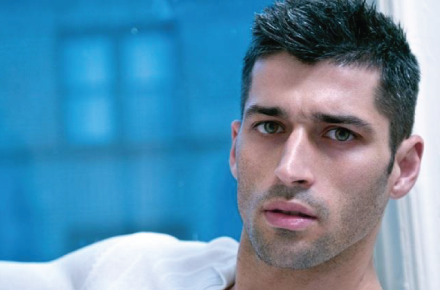 It may be April Fool's Day but I'm not joking around in saying today's crush will get you a bit hot and bothered. Here is model Alexis Papas. According to his Mega Model Management page, Alexis is 6'2″ tall, 32 inch waist, wears a size 11 shoe, has brown hair and green eyes. Photographs in today's gallery include shots by Angelo Lanza, Katerina Tsatsani, Matthew Alatsatianos. He's represented by Ford Models, Mega Model, Next Model, Vivienne, Fashion Model, Scout Model, Sight Мanagement and Оption Мodel.
Follow The Man Crush Blog on Twitter | Facebook | Tumblr
Click on thumbnails to view larger images.