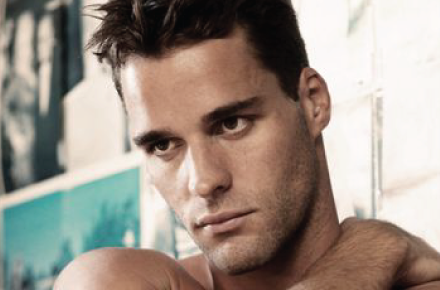 Today I'm all about Thierry Pepin. He's been on The Man Crush Blog before, having appeared in promotional images from Gregg Homme in the past. Thierry is from Montreal, Quebec and was born in 1981. He was discovered my a model agency while dancing at a rave, giving hope to all you circuit boys out there. Besides having a bangin' body, Thierry is just plain hot. The muscles, the the hairYou can see more of Thierry by visiting his Facebook page or his webpage www.thierrypepin.com.
Follow The Man Crush Blog on Twitter | Facebook | Tumblr
Click on thumbnails to view larger images.