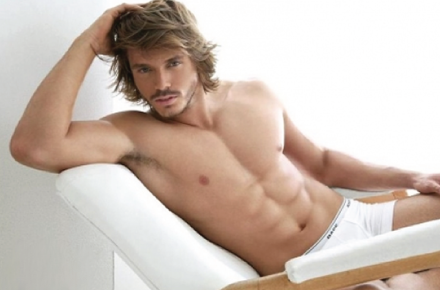 Check out TV Fama reporter and model Franklin David. Franklin has been all over the Internet lately because he's branched out into the modeling world. The golden blond lochs of hair, the muscle, the scruff … this all comes together to form what could be a quite possibly be one of the most perfect men in existence. Today's gallery includes shots by Rodrigo Marconatto and Marcio Del Nero.
Follow The Man Crush Blog on Twitter | Facebook | Tumblr
Click on thumbnails to view larger images.