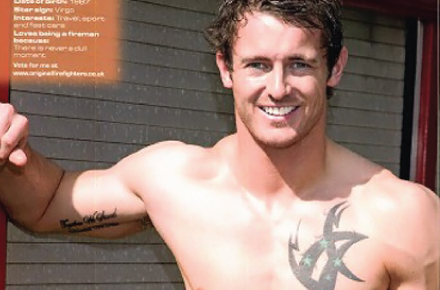 A couple of weeks ago I wrote about the very popular and anticipated 2013 NYC Firefighter's Calendar. Now, here I was thinking that only NYC had the world's hottest firefighters. Come to find out that the United Kingdom also has some hot firefighters! I mean, muscled, chiseled, ripped bodies and ridiculously hot accents? Uhm, you win, Brits, you win! Check out just a small selection of the 12 men featured in the 2012 UK Firefighters' calendar. You can purchase your copy here.
Follow The Man Crush Blog on Twitter | Facebook | Tumblr
Click on thumbnails to view larger images.