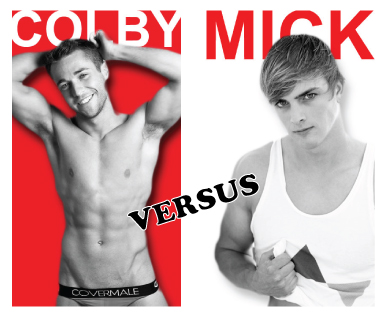 After two weeks of voting it comes down to this simple question: who is your 2012 Man Crush of the Year? Fourteen men featured over the year on this blog were up for your consideration and you let your voice be heard. It's down to two very hot, crush-worthy men: Andrew Christian model and activist Colby Melvin (@colbymelvin) and Bel Ami model Mick Lovell (@BelAmiMick). After the next week of voting one of these men will join model Richie Nuzzolese as holding the coveted title of Man Crush of the Year. You'll see them prominently featured throughout 2013 on the blog and more coverage of them in the coming year.
Remember you get ONE vote so choose your crush wisely! Voting ends December 24 at 11:59 PM EST.
In case you need a refresher on either of these men you can see their original featured crush posts with bios and photos below before voting:
Colby Melvin (September 10, 2012): view post
Mick Lovell (January 8, 2012): view post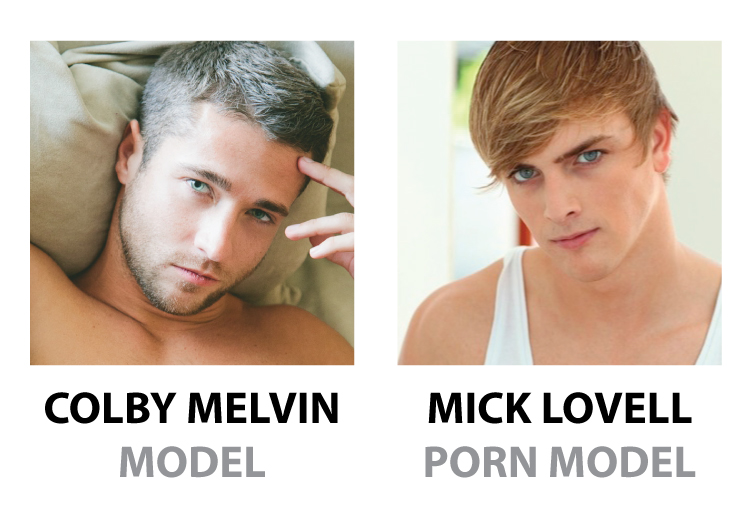 Who is your Man Crush of the Year 2012?
Colby Melvin (Andrew Christian Model) (85%, 601 Votes)
Mick Lovell (Bel Ami Model) (15%, 104 Votes)
Total Voters: 704

Loading ...
Follow The Man Crush Blog on Twitter | Facebook | Google+ | Tumblr
Category: man crush